Former President Donald J. Trump reportedly received a clean bill of health according to a letter posted to Truth Social by Trump from the Morristown Medical Group's Dr. Bruce Aronwald.
In the brief letter, from Trump's personal physician since 2021 he writes that " I have conducted several comprehensive examinations," of the 77-year-old Republican. The most recent of which he notes was September 13, 2023. He further noted that he supervised "specialist consultation along with ancillary testing for screening and preventative health maintenance," of the 2024 GOP frontrunner.
President Trump got a clean bill of health from his doctor today.

"President Trump's overall health is excellent. Cardiovascular studies are all normal and cancer screening tests are all negative." pic.twitter.com/1dDDGDnDpJ

— Citizen Free Press (@CitizenFreePres) November 20, 2023
Aronwald, a Doctor of Osteopathic Medicine, certified by the  American Osteopathic Board of Family Practice went on to explain his findings by writing:
"I am pleased to report that President Trump's overall health is excellent. His physical exams were well within the normal range and his cognitive exams were exceptional."
He even noted that Trump's lab results have improved and credited the former President's recent weight loss as a factor. "In addition, his most recent extensive laboratory analysis remains well within normal limits and was even more favorable than prior testing in some of the most significant parameters, most likely secondary to weight reduction."
Dr. Aronwald added,
"Cardiovascular studies are all normal and cancer screening tests are all negative. President Trump has reduced his weight through an improved diet and continued daily physical activity while maintaining a rigorous schedule."
He concluded, "It is my opinion that President Trump is currently in excellent health, and with his continued interest in preventative health monitoring and maintenance, he will continue to enjoy an active lifestyle for years to come."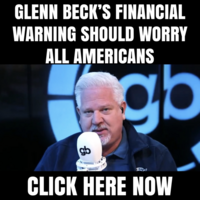 Many commenters on both Truth Social and Twitter observed the particular attention to Trump's cognitive testing results and his recent weight loss as being prominently reassuring factors.
Notable, Lara Loomer observed that Trump released this information on incumbent Democrat President Joe Biden's 81st birthday.
Lmao I love how savage Trump is.

He released his medical evaluation on @JoeBiden's 81st birthday. 😂😂😂

I aspire to be on Trump's level of SAVAGE.

Nobody does it better. 😂😂😂😂

I want to see Biden's medical records!!!!!

Let's see them @JoeBiden! #Trump2024 https://t.co/SYuzfGfZgz

— Laura Loomer (@LauraLoomer) November 20, 2023
As Newsmax's Jenn Pelligrino noted, "Trump releases "excellent" medical report from his personal physician. Dr. Aronwald describes Trump's cognitive exams as "exceptional." This as Joe Biden celebrates his 81st birthday and faces growing concerns over his health and cognitive state."
As reported by Fox News, a recent NBC Poll found that "59% of registered voters have "major concerns" about Biden's physical and mental health as he eyes a second term, with an additional 27% having either "moderate" or "minor" concerns."
As recently reported by Trending Politics, White House Press Secretary Karine Jean-Pierre appeared visibly flustered when confronted with a series of hard-hitting questions regarding President Biden's age. An inquisitive reporter noted various recent polls that have shown a large plurality of Americans are concerned with Biden's advanced age and diminished capacities.
"We never challenge… I'm not challenging the accuracy here. That's not what I'm doing," she attempted to deflect the question. "What I'm saying to you is that, you know, we're not going to change the minds of Americans. I get that. Americans are going to feel how they feel, and we're going to respect that."