A plan initiated by President Joe Biden's advisors in an attempt to keep him free of public missteps was exposed by Axios today, which disclosed measures undertaken to ensure the 80-year-old president's physical stability. Despite these efforts, there was still another near-miss today as the President almost tripped down Air Force One's shortened staircase.
As Biden made his way down the stairs, he momentarily lost his footing but quickly regained his balance, preventing a fall. His team, well aware of the visual and symbolic implications of these incidents, has been meticulous in managing the President's public appearances.
Details from a report shed light on the efforts taken by Biden's team to prevent him from tripping and stumbling in public. The concern stemmed from a series of public incidents that have damaged his image and reelection prospects.
Since November 2021, the President has been part of an exercise regime aimed at enhancing his balance and gait. His collaboration with Dr. Drew Contreras, previously affiliated with the Obama administration, focuses on "proprioceptive maintenance maneuvers," though specifics of this regimen remain unclear.
WATCH:

The President has transitioned to tennis shoes with a more durable tread for added stability. Additionally, he now uses an auxiliary staircase for boarding and deplaning Air Force One shown in the clip above, as opposed to the primary staircase which had been the site of previous missteps.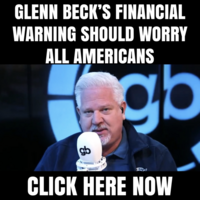 Responding to Axios, White House spokesperson Andrew Bates stated, "This isn't new — it was proactively and transparently disclosed in a 2021 report from the president's doctor and again this year." Bates criticized media outlets for sensationalizing this issue instead of highlighting President Biden's achievements.
REACTIONS:
No. pic.twitter.com/YsqhrY8IEv

— ALX 🇺🇸 (@alx) September 26, 2023
And now you know why Biden uses shorter stairs now. 🤣

— Marc Landers (@marclanders) September 26, 2023
Love the way he always puts that little hitch at the end to make it look like the trip was part of his swagger.

— Tami Marler (@tamimarlerMBA) September 26, 2023
They should have carried him on a stretcher.

— 𝘈𝘣𝘥𝘶𝘭𝘭𝘢𝘩 𝘈𝘭𝘴𝘢𝘥𝘰𝘶𝘯 (@mtaglf) September 26, 2023
That would have been hilarious. Only a matter of time.

— Skip Solis 🇺🇸 (@s_solis44) September 26, 2023