The corrupt corporate media is trying to pick up the pieces of its broken January 6 "insurrection" narrative after Tucker Carlson dropped several bombshell videos on it last night.
The Brian Sicknick lies. The Ray Epps lies. The Q Anon shaman lies. All critical components of the state-media fairytale cooked up for the American people to shut down election objections on January 6 and to frame Donald Trump as a dangerous traitor who should never be allowed to run for the presidency again.
It is not going well.
CNN reacted by bringing on PR flack Oliver Darcy and then read a heartrending statement by Sicknick's family on-air, which nonetheless was intended to get Americans to stop asking questions. Watch:
CNN's @oliverdarcy, last seen claiming the #TwitterFiles don't show govt trying to suppress the Hunter Biden story: @SpeakerMcCarthy "helped @TuckerCarlson try to rewrite history [of 1/6] by giving this surveillance footage, footage he denied to actual news organizations." pic.twitter.com/dfOsfDO153

— Tom Elliott (@tomselliott) March 7, 2023
"The news part of the day was that there was an insurrection, it was the hundreds of people who caused damage and injury and insurrection," Alysin Camerota said. "I think he's missing maybe the headline from that day."
"And how they got in the capitol by overrunning the Capitol police," she claimed. "That, that, that's, that's a key part of this, obviously."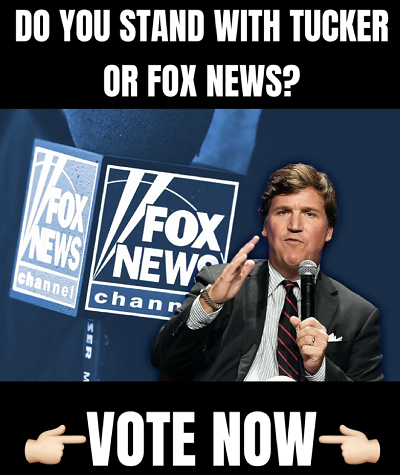 It is. That is why it remains a mystery why the massive, 20,000-pound Columbus doors were opened to the protesters. Or why Capitol police invited protesters into the building, saying things like, "I disagree with it but I respect what you're trying to do." Or even worse, why at least nine Capitol Police officers stood by as the "Q Anon shaman" (a misnomer for a climate activist hippie and former actor) Jacob Chansley was given a virtual 'guided tour' through the Capitol building. Officers even held the door open for him, he thanked them, and they gave him a stage in a Senate chamber to give a 'patriotic' speech filled with bromides.
Tucker Carlson's video aired on Monday night is thus a missing piece to video that has long been out there, such as this reporter's footage put out by the New Yorker.
CNN guest Ken Burns, a documentary filmmaker himself, compared Tucker Carlson's revelations to propaganda put out by Soviets and Nazis.
CNN guest, Ken Burns compares Tucker to both Soviets and Nazis for releasing new Jan6 videos. pic.twitter.com/Cuj5nMmW3P

— I Meme Therefore I Am 🇺🇸 (@ImMeme0) March 7, 2023
But CNN wasn't the only outlet to lose it over Tucker's footage. CBS Morning lashed out against airing the footage.
COPE AND SEETHE pic.twitter.com/pYaX2jsxjp

— Benny Johnson (@bennyjohnson) March 7, 2023
"This morning after Fox News host Tucker Carlson aired previously unseen video of the assault on the capitol on his show last night," the host said. "What Carlson did is use selected clips from surveillance tapes provided to him by house speaker Kevin McCarthy to claim falsely that journalists and lawmakers lied about the January 6th attack on the Capitol."
"The narrative last night ignores the tens of thousands of pages of court filings we've read, and the tonnage of footage already released by the Justice Department and shown in open court handed ignores the powerful and at times tearful accounts of injured officers who are testifying under oath," reporter Scott MacFarland said. "Carlson called January 6th, mostly peaceful and meek with a small percent that was violent. He showed limited edited footage Monday night on his program that draws an audience of 3.5 million viewers and pointed to images of a few protestors shuffling through the halls of Congress."
This is a fabricated reactionary narrative that the corporate media is trotting out to desperately cling to their "insurrection" narrative, which is falling apart before their very eyes. Tucker Carlson's video is a direct indictment of the selective footage that the Democratic-led House and the mainstream media have fed Americans abotu January 6 for nearly two years.
The court filings and the violence that day and tearful accounts from officers never proved that Donald Trump incited an insurrection or that anyone other than Ashli Babbitt was killed due to the violence or that Brian Sicknick was murdered by Trump supporters or that there is a good reason Ray Epps wasn't charged for his actions that day or that there ever was a serious threat to "democracy."
No, the "threat to democracy" is a state that knowingly lies to the people and a media that runs cover-ups for it. That is what the American people are facing now. And that is why Tucker Carlson's journalism is so important.
Follow Kyle Becker on Twitter @kylenabecker.