CNN reporters accused of politicizing Hurricane Ian to attack Florida Governor Ron DeSantis received a harsh response, as they were blasted for "undiluted partisan hackery" by the reactions on Twitter.
As a Category 4 hurricane with devastating winds of 155 mph – just 2 mph shy of a Category 5 hurricane, hurricane Ian slammed into southwest Florida. With catastrophic winds, a dangerous storm surge, and heavy rain, Ian made landfall near Fort Myers and Cape Coral. A large portion of the Sanibel Causeway collapsed and fell into the San Carlos Bay that flows into the Gulf of Mexico. The Sanibel Causeway connects the barrier island of Sanibel to mainland Florida. Currently, more than 2 million Floridians are without power.
Based on 911 emergency phone calls, estimated fatalities were "in the hundreds," Lee County Sheriff Carmine Marceno told "Good Morning America."
The sheriff's statement was then clarified by DeSantis, who said that the number was an "estimate" and that there are two "unconfirmed" deaths, but authorities are unsure if the fatalities were related to the historic storm.
The Coast Guard, with the help of 28 large helicopters from the National Guard, is performing active rescue missions, the Republican governor of Florida said, according to The Blaze.
"The Coast Guard has been performing rescue missions on the barrier islands consistently since the wee hours of the morning," said DeSantis.
Hurricane Ian was then described by DeSantis as "basically a 500-year flood event."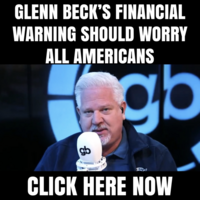 But to disparage DeSantis, a reporter from CNN, Steve Contorno used the treacherous hurricane, as he compared DeSantis encouraging Floridians to listen to local officials regarding hurricane preparations and evacuations to the governor previously advising residents to listen to state guidelines about pandemic instead of guidance from local government.
On Twitter, Contorno wrote: "As DeSantis prepares Floridians for Ian, he is urging residents to heed advice from the same local leaders he suggested they ignore during COVID and praising a federal agency he previously alleged withheld aid to the state because Biden was playing politics."
In the CNN article, Contorno wrote: "An abrasive political style is what has endeared DeSantis to Republican voters across the country amid his ascent within his party, but it has also resulted in strained relationships with the same local and national leaders DeSantis must now collaborate with to get Florida through this storm. After initially ceding coronavirus action to city mayors and county officials, DeSantis made a hard pivot and stripped municipalities of their ability to manage the pandemic while encouraging residents to ignore local precautions on masks and other mitigation measures. This week, though, DeSantis urged Tampa Bay residents to follow the advice of local leaders and lauded county emergency management teams as experienced professionals."
Edward-Isaac Dovere, a CNN senior reporter, retweeted Contorno and added: "Hurricanes & politics tend to run into each other in Florida, but this time it's with a governor who has put himself at odds with many local government officials and who has been looking for fights with a president he may end up running against… 6 weeks before Election Day."
"A major test for this 2024 likely presidential hopeful," is what CNN anchor Kasie Hunt wrote, who also shared the tweet.
But, for allegedly politicizing the devastating hurricane to attack DeSantis, the CNN reporters were slammed on Twitter.
DeSantis rapid response director Christina Pushaw: "Floridians' lives are in danger, so of course, CNN is rooting for the hurricane. Not everything is about politics. If you see a Cat 4+ hurricane approaching the coast of the United States and your first instinct is baseless partisan speculation, perhaps you should stop calling yourself a journalist. Because Covid & hurricanes are not the same. If you are seriously equating mask mandates and lockdowns (liberal rain dances that weren't demonstrated to be effective anywhere in the USA) to HURRICANE EVACUATIONS, which are proven necessary from past experience, reevaluate."
"COVID is not like a hurricane. This is dumb and discrediting analysis," radio show host Erick Erickson wrote.
"I asked if he has no shame, but sadly I don't think it's possible for those in the MSM to have any more, especially if it means getting to politicize and condemn their boogeyman," wrote author Rebecca Downs.
"And? It's like you want Floridians to distrust the local leaders and possibly perish in the storm. What a tool you are," editor Jennifer Van Laar wrote.
"A lot of you are very mad about this sociopathic tweet from a CNN journo but in fairness to him he's just doing his job," wrote Sen. Ted Cruz (R-Texas) adviser Omri Ceren.
"CNN is such trash. Can someone yank this garbage off the air and Internet?" Meteorologist Ryan Maue wrote.
And there are many more where that came from, as the CNN reporters received a bunch of stern reactions from people from the society.
This story syndicated with licensed permission from Frank who writes about political news stories. Follow Frank on Facebook.