John Harwood, a correspondent with CNN, stated on Tuesday that the title, "Inflation Reduction Act" was basically just a marketing ploy designed to dupe Virginia Democratic Sen. Joe Manchin into putting his support behind President Joe Biden's agenda.
In other words, Harwood thinks Manchin is a total idiot who can be easily bamboozled by simple marketing tactics, which, as it turns out, is exactly what happened.
It's kind of crazy to think that's how you play the game of politics, but yeah, that's apparently how it is done. But this goes to show you that the Democrats will use any dirty trick in the book to get their agenda made into law. If the bill was really going to tackle the issue of inflation, it wouldn't need to trick someone into supporting it.
"No, it doesn't live up to its name," Harwood went on to say. "Let's be real: They called it the Inflation Reduction Act as a marketing device, in part to lock down the vote of Joe Manchin or to reassure Joe Manchin that they were focused on his issue."
He continued, saying, "It is going to have a negligible effect on inflation. If it does anything, it might reduce inflation a tiny, tiny bit, but that's not what it's about."
"What's it about is climate. It's about health policy — extending Obamacare subsidies, lowering prescription drug costs by letting Medicare negotiate — and taxing big corporations. That's the core element of the plan," Harwood stated. "If it does any appreciable to reduce inflation, that's gravy."
https://air.tv/?v=ztXsCKlDQkW9v58f1RDnOQ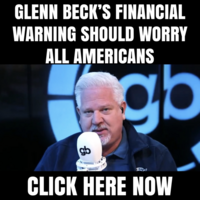 The media seems to be in total agreement with Hardwood.
Not long after the president signed the legislation into law, mainstream media outlets stopped describing it as something designed to help Americans with the financial struggles they are dealing with as a result of inflation.
Now it's become legislation all about climate change, health care, and taxes.
It's the old bait and switch tactic that has been utilized by schemers and charlatans — like the Democrats — for many, many years.
Here's an example of some of the headlines via TheBlaze:
Despite this fact, Manchin is still throwing his support behind the bill, even admitting himself that the alleged inflationary benefits, which even the Congressional Budget Office said would be painfully minimal, will not be providing any sort of relief to Americans anytime soon.
The fact this bill did nothing its name promised to do and instead served as a platter for various pieces of the progressive agenda the Democrats wanted to pass into place should make the average American furious.
Leftists do not care about our suffering, folks. All that matters is the end goal, the transformation of America into a socialist country, which is carried out piece-by-piece in legislation like the Inflation Reduction Act.
Time to wake up, America.