CNN generated record profits over the past few years, mostly thanks to riding the wave of Donald Trump's popularity. However, according to a New York Times story, in a year packed with turmoil, slumping ratings and new management, CNN is projected to see its lowest profits since 2016 and it looks like they're doing absolutely abysmal in the ratings.
Earlier this year, the company dumped its old longtime boss Jeff Zucker, over a lack of transparency regarding an in-office relationship, fired former prime-time star Chris Cuomo over issues regarding how much he helped his brother and former governor Andrew Cuomo over sexual harassment charges, and dropped its new streaming service CNN+ as soon as new owners at Discovery took over in the spring.
Zucker was replaced by TV executive Chris Licht, who vowed to make the news station more centrist after a shift to more opinion during the Trump presidency. Also, Licht reduced heavy usage of the word "breaking news," a strategy Zucker embraced to keep eyeballs on the network.
According to unnamed sources to The New York Times, S&P Global Market Intelligence estimates CNN's profitability will drop to $956.8 million this year, the first time since 2016 that its profits dipped below $1 billion. The costs of prematurely ending CNN+ contributed to the projected fall in profits.
Those profits are still huge, relatively speaking, but three months into Litch's tenure as CNN president, the New York Times story notes, "the network finds itself facing big questions about how it can continue to expand its business with its moonshot streaming service dead and the traditional TV business in structural decline."
CNN's prime-time ratings are down 27% year over year, the New York Times story notes, while MSNBC's numbers have fallen 23%. Fox News is up 1%. Among the big three cable news networks, CNN is a distant third both in day-time and prime-time hours.
CNN still has an ample employee base in Atlanta, while currently headquartered in New York. CNN's international and digital operations are located at CNN Center. It is unclear how much money those particular operations generate compared to the primary cable network, which brings in money from cable subscribers and advertisers, as Warner Bros. Discovery doesn't break down revenues publicly.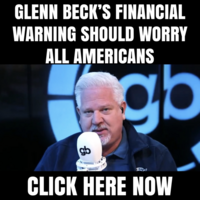 It also seems like CNN wants to focus on journalism and remove leftist vocal points that are toxic and push away viewers. A company shakeup at CNN suggests this, but so does the CEO of Warner Bros. Discovery, David Zaslav, who said CNN is renewing its focus on "journalism". Zaslav points out that he wants the scandal-scarred left-wing network to finally provide forthright information that will also appeal to conservatives. The CEO, whose company includes CNN, Warner Bros., HBO, Animal Planet and TLC, has stated to reporters at Allen & Co.'s "summer camp for billionaires" in the city of Sun Valley, Idaho, that in the long run, CNN's new approach will pay off, even as ratings fall to all-time low levels.
This story syndicated with licensed permission from Frank who writes about Conservative News. Follow Frank on Facebook and Twitter