The man who murdered retired St. Louis Police Captain David Dorn in cold blood during the riots that took place in the summer of 2020 has learned his fate, and to be honest, it's far more grace than he deserves. According to a report from Conservative Review, the man, Stephan Cannon, 26, was sentenced to life in prison without parole on Wednesday.
Back in July, a jury found Cannon guilty of first-degree murder, along with five other charges which included armed criminal action, first-degree robbery, two counts of armed criminal action, and first-degree burglary. This is the kind of guy that Black Lives Matter folk hold up as some kind of a hero. They will tell you he was rioting and looting as a means of protesting some twisted racial injustice, but in the end, he was nothing more than an opportunist looking for a big score so he wouldn't have to work for his possessions.
"In addition to life in prison, Judge Theresa Counts Burke gave Cannon the maximum sentence on all five additional charges for a total of 30 years to be served consecutively," the report said. "On the evening of the shooting, Dorn was at Lee's Pawn Shop, trying to protect the establishment from looters and rioters who were protesting' over the death of George Floyd."
What went down during the riots of 2020 was not protesting. It was vandalism, rape, murder, and other assorted mayhem. This is not how you air grievances you have with the government. You do that by protesting peacefully and drawing attention to the cause of justice, hoping to win hearts and minds by sharing your message with the masses. You don't burn down your neighborhood and steal stuff. Nor do you shoot police officers. Those are crimes, not valid methods of protesting.
Dorn's widow, Ann Wood-Dorn, said that her husband "became a victim of the very thing he fought against."
The slain captain's daughter, Lisa Dorn, stated that her father was "murdered by the type of young man my father tried to save."
His son, Brian Powell, also said that his dad encouraged him and his sibling to volunteer to do coaching and mentoring of others.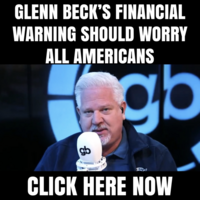 "We saw kids just like Stephan Cannon, and we tried our best to help as many kids as we can," Powell stated. "We used to beat ourselves up and my mom, she said, 'You can't save everyone.'"
Cannon issued an apology to the family, but continued to claim he was innocent. In fact, according to reports from KSDK,  he told the judge that "this ain't justice."
Well, I mean the evidence says otherwise, and thus, this is indeed justice, young man. If he didn't want to spend his life behind bars, he should have refrained from rioting and murdering a police captain.
"Cannon's attorney argued that police never uncovered forensic evidence linking Cannon to the crime scene or getaway car. His attorney described him as a 'loving father and loving son,'" the Conservative Review said.
The case that was made against Cannon was largely based on testimony from Mark Jackson, who was the getaway driver, and a woman who lived with the suspect. Both of them claimed they recognized Cannon from surveillance images that was captured on the evening of the shooting.
Cannon's mother, Sholonda Harris, came forward and stated that her son was indeed at the pawn shop on that night, but said he was not the one who shot Dorn. She has continued to insist that her son was simply "in the wrong place at the wrong time. "
"I don't understand why an innocent young man has to go to jail for a murder he did not commit," said Cannon's mother. "I want justice for my son, just as well as they want justice for Capt. Dorn. I'm sorry that happened to that Captain, but my son is innocent. He wouldn't harm anybody."
Harris has claimed that it wasn't her son who carried out the murder, but the getaway driver, Mark Jackson. Jackson was convicted of second-degree murder and has been sentenced to five years of probation.