Stand up comedian Andrew Schulz is now planning on self-releasing his new comedy special, Infamous, after being told that an unnamed streaming service (likely Netflix, as it has hosted some of his previous comedy specials) wanted to cut some of his jokes, namely one about an abortion clinic he used to live near in New York.
Schulz announced that they tried to do so and that he fought back, refusing their demands of censorship and buying back his own special so that he could release it with all the jokes intact, including the video descibing the situation and text saying:
Here's the story about the special.
It's simple really. I'm not gonna edit my material and cut out jokes bc a network is worried about Twitter backlash. That's it.
I don't know if this will work. I hope like hell it does. But that's up to y'all.
Let's change the game.
Watch him describe what he's doing to fight the woke mob and its censorious impulses here: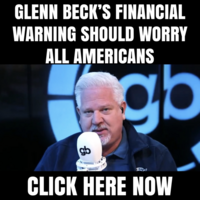 Here's the story about the special.

It's simple really. I'm not gonna edit my material and cut out jokes bc a network is worried about Twitter backlash. That's it.

I don't know if this will work. I hope like hell it does. But that's up to y'all.

Let's change the game. pic.twitter.com/cUF6oD7sdt

— Andrew Schulz 👑HEZI (@andrewschulz) July 3, 2022
As you can hear in the video, Schulz, describing what the streaming service wanted to do and his refusal to do it, said:
"They said we can't put this out, and those jokes are wild, and we don't want to deal with the backlash. So you're going to have to edit some of these jokes or cut some of these jokes out entirely. Some of you probably know this about me, I'm a very stubborn guy, so long story short, I took my fucking life savings and I bought my special back."
Saying why he did that, in addition to his stubbornness, and why he thought the uncensored release would be a hit, Schulz also said "People like real authentic comedy, and I think that they would prefer that than some watered down, corporate boardroom bullshit."
According to Schulz, this is the joke that the streaming service wanted him to cut:
This is one of the lines they were worried about for the special 🤣🤣🤣.

Shout out the boy that lived tho 🪄.

Pre-Order my new special INFAMOUS now. Link in bio!
7/17/2022 pic.twitter.com/IAM3NKCZHO

— Andrew Schulz 👑HEZI (@andrewschulz) July 5, 2022
Another of Schulz's abortion jokes, as Breitbart reported, is: "I agree with you when you say men should have no say in the decision you make with your bodies. I feel that way because at the end of the day, when we all go up to heaven, and God's like, why were y'all killing babies? We're going to be like, 'y'all'?"
If the streaming service involved in demanding censorship was indeed Netflix, that would represent a shift for the company, which just recently refused to censor Dave Chappelle, with Netflix's CEO defending that decision and saying:
"We're programming for a lot of diverse people who have different opinions and different tastes and different styles, and yet we're not making everything for everybody. We want something for everybody, but everything's not going to be for everybody."
"It was an opportunity to take somebody, like in Dave's case, who is, by all measure, the comedian of our generation, the most popular comedian on Netflix for sure. Nobody would say that what he does isn't thoughtful or smart. You just don't agree with him."
By: TheAmericanTribune.com, editor of TheAmericanTribune.com. Follow me on Facebook and Subscribe to My Email List