Alejandro Mayorkas, the Secretary of Homeland Security, denied knowing that his nominee for "disinformation czar" had disregarded Hunter Biden's laptop as Russian false news and vouched for the now-discredited Steele dossier.
Mayorkas admitted it during his statement before the Senate Appropriations Committee. Mayorkas has been chastised for putting up a misinformation board and appointing Nina Jankowicz to chair it. The board has been termed the "minister of truth" by critics, who refer to Jankowicz's controversial and politicized social media presence.
Senator John Kennedy of Louisiana questioned Mayorkas about Jankowicz's employment process, specifically if the Department of Homeland Security (DHS) was aware of her presence on social media, per report.
"Did the department know when she was taken up that she had claimed Mr. Hunter Biden's laptop contained Russian disinformation?" Kennedy inquired.
"I had no idea, but we don't talk about the internal hiring process. As secretary, I am ultimately responsible for the Department of Homeland Security's choices, "Mayorkas spoke up.
"Did the department know when Ms. Jankowicz was chosen that she had vouched for the Steele dossier's veracity?" Kennedy was persistent.
Mayorkas responded, "Senator, let me restate myself and add an extra fact." "For starters, we don't talk about our internal hiring practices. Second, I was completely unaware of that fact. Three, I am accountable for the department's choices as secretary of homeland security, and it is my knowledge that Ms. Jankowicz is topic expertise in the area in which she will be operating on behalf of the department."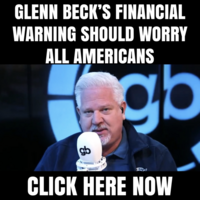 In answer, Kennedy joked, "I can tell."
A number of prominent Republicans have opposed the board, claiming that it would stifle free expression.
Senator Marsha Blackburn, R-Tennessee, wrote Mayorkas on Tuesday, requesting that the organization be disbanded. Blackburn also criticized Jankowicz's board chairmanship.
"I am especially worried that such an administration would use the Board to invalidate genuine criticism about President Biden's policies," Blackburn stated. "The nomination of Nina Jankowicz as the Board's executive director substantiates these concerns, given she does have a history of political partisanship and backing questionable assertions."