There's no doubt about it, folks. If former President Donald Trump decides not to run for the White House in 2024, we're going to have a very packed field of excellent candidates to choose from, many of whom have been inspired by him to grow a steel spine and stand up for the principles they hold dear. There's talk that Florida Republican Ron DeSantis might toss his hat in the ring, though, again, that's likely dependent upon whether or not Trump runs. However, there's also another big name in conservative circles who is apparently mulling a potential bid for the presidency.
According to a report from the Daily Wire, former California GOP gubernatorial candidate and conservative radio legend Larry Elder is thinking about giving the White House a shot. It seems that part of his reason for wanting to run is that he feels the GOP isn't accurately discussing topics that are impacting Americans. Some of those issues include the breakdown of the family unit, the horrific mess that is public education, and the explosively divisive idea that the U.S. is a systemically racist culture.
Elder spoke with The Daily Wire about why he's thinking of running for the highest office in the land.
According to Elder in the interview, before he entered the race, "a number of people approached me as you know, to encourage me to run for governor of California. And little by little I felt that I had a moral and spiritual and a patriotic obligation to do it."
"I didn't think I would like politics," the conservative icon added. "I was surprised at how much I enjoyed it. I was surprised at how good I was at it. And in about seven and a half weeks which is when I got into the race, with only that much time left. I raised around $22 million more than all of the major rivals combined."
Elder has only ran for two elected positions over the course of his career. One was for the California governor's position. The other was for third-grade class president. After he lost in 2021, Elder formed a political action committee in order to provide support for campaigns all around America focusing on issues close to his heart.
"Following the failed recall attempt to oust California Democratic Gov. Gavin Newsom, he took a trip to the Florida Keys and was approached by fans from around the country," the report said.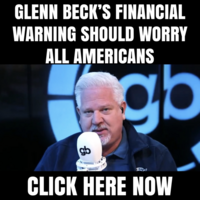 "I was shocked how many people knew about the race or recognized me. I gained about 10 pounds because it's hard for me to resist when somebody picks up a check," Elder went on to say, laughing a bit.
"And I was urged by a number of people whether from Texas, or Florida, or Maine, or any of the other states to consider running for higher office," he went on to explain. "So I began to think about it. And the more I think about it, the more I think I might very well do that."
Using the leftover campaign funds he had accrued, Elder created the Elder for America PAC. Elder recently met with some very heavy hitters in the world of politics in Iowa.
"If you're going to run for president … the Iowa State Fair is kind of a rite of passage," Elder pointed out. "So I went and I was kind of overwhelmingly surprised by the gracious reception. I met with the governor of Iowa. I met with Lieutenant Governor. I met with a number of local politicians and I met with some pretty deep-pocketed donors. Nobody felt that it was an outlandish kind of thing to consider."
During his interview, Elder spoke at length about some of the issues he cares about, including the breakdown of the family unit.
"The welfare state has incentivized women to marry the government and is incentivizing men to abandon their financial and more responsibility," he commented. "And we don't talk about that enough and talk about some of the symptoms, whether it's crime, whether it's support outcomes in school, we don't talk about the genesis, and the genesis is that in 1955, 25% of black kids entered the world without a father married to the mother," he added. "Now 70% do," he said during his chat with the Daily Wire.

He then spoke about the failures of the government run public education system.
"Eighty-five percent of black eighth graders, according to national tests, are neither math nor reading grade proficient. That means you have a large number of 13-year-old black boys and girls who are functionally illiterate and … and we yell and scream about outcomes and equal outcomes," Elder went on to say. "We don't talk enough about unequal inputs."
The Daily Wire stated, "Conservatives tend to have a reputation for wanting to dismantle the public education system, but in speaking with Elder, it is clear that he advocates an "all-of-the-above" approach; homeschooling, school choice, private education, online education, and more."
At the end of the day, if Elder decides to run for office, he'll likely make a fine addition to the field. However, if Trump is running, I don't think he'll end up having much of a shot at taking the nomination for the GOP. Trump has massive influence in the party, something that's evident by his endorsement success rate. Still, if Trump were not to run, America could do a whole lot worse than Larry Elder.