On Tuesday, A&W appeared to go "woke" after they took action against their Rooty the Great Root Bear mascot, who for decades has remain untouched.
In a Twitter post, the company said that Rooty would now be wearing denim pants because he is "polarizing" without them.
"America, let's talk. Since 1963, Rooty the Great Root Bear has been our beloved spokesbear. We knew people would notice because he's literally a 6-foot tall bear wearing an orange sweater," the company said. "But now we get it – even a mascot's lack of pants can be polarizing."
"We are confident Rooty will continue to champion good food & good times for many years to come…now in denim," they wrote.
A message from A&W. pic.twitter.com/WGdF12TSyg

— A&W Restaurants (@awrestaurants) January 24, 2023
The news was not well received.
Popular conservative best selling author Nick Adams launched a boycott after the news was released.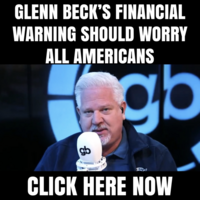 "It starts with A&W forcing Rooty the Root Bear to wear pants, and it ends with the government arresting alpha males for manspreading in public," Adams blasted. "I am calling for a complete and total boycott of A&W Root Beer until they FREE ROOTY. Drink Mug!"
WATCH:
It starts with A&W forcing Rooty the Root Bear to wear pants, and it ends with the government arresting alpha males for manspreading in public.

I am calling for a complete and total boycott of A&W Root Beer until they FREE ROOTY. Drink Mug! pic.twitter.com/UiihiVDEv1

— Nick Adams (Alpha Male) (@NickAdamsinUSA) January 25, 2023
He later followed up:
A&W is FINISHED! pic.twitter.com/gpWBBUSqMY

— Nick Adams (Alpha Male) (@NickAdamsinUSA) January 25, 2023
The only suitable place for woke A&W Root Beer! FREE ROOTY! pic.twitter.com/mPNNIpO7gC

— Nick Adams (Alpha Male) (@NickAdamsinUSA) January 25, 2023
Check out some other reactions below:
FOLKS , THIS MORNING I CALLED FOR A BOYCOTT AGAINST A&W.

TONIGHT WE BEGIN! A&W must stop this attack on alpha males.

IT STARTS NOW! https://t.co/N7xMPVwOiw

— Yb Adams 🇺🇸 (Alpha Male) (@AlphasOfAmerica) January 25, 2023
I am CALLING ALL ALPHA MALES to join me in boycotting A&W Root Beer. A&W went woke with their changes to Rooty the mascot!

NOT ANOTHER OUNCE OF ROOT BEER WILL PASS MY LIPS AND GO DOWN MY THROAT.#ALPHASUNITE

— Yb Adams 🇺🇸 (Alpha Male) (@AlphasOfAmerica) January 25, 2023
Enough of the wokeness! I am cracking open a cold Mug with the boys and will not be buying A&W products anymore! Go woke, go broke! #MUG https://t.co/4xqC8xge95 pic.twitter.com/h38wFjRO62

— Randy Rocketella (@rocket_randy_) January 25, 2023
Real men drink Mug. You aren't putting pants on this dog. https://t.co/Edcvw5nXNz pic.twitter.com/atfhTW6aKG

— Stephen Lloyd (@apparentlysteve) January 25, 2023
It's time to boycott A&W! https://t.co/YoP2w4O1dn

— Renew America (@nascar_channel) January 25, 2023