NBA star Jonathan Isaac announced his launch of a unique line of basketball sneakers featuring Bible verses. Known for his refusal to kneel during the National Anthem at the height of Black Lives Matter protests, Isaac discussed the importance of standing up for one's beliefs in his newly released video teasing the shoes.
Isaac's new sneaker line, unveiled under the brand 'We Are Unitus,' aims to be a reflection of his faith and principles. The first model in this series, dubbed 'Judah 1,' is set to release in five different colorways, with the initial launch scheduled for November 16th.
This marks the first time a basketball sneaker prominently features Bible verses, a move that Isaac believes will inspire people to proudly display their values.
The NBA star carefully selected verses that resonate with his journey and identity, ensuring the shoe is not only a symbol of faith but also high-performance sports gear.
"It's robust, it is strong, and so I'm excited for people to check it out and get their hands on it," Isaac said. "So whether you are on a basketball court, whether you're a teacher, whether you are a mailman, you have the opportunity to walk in true greatness by the decision that you make each and every day."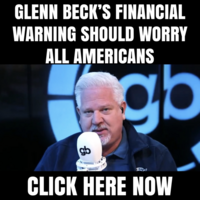 Isaac gained notable attention in 2020 when he chose not to kneel during the National Anthem before a game against the Brooklyn Nets. The decision occurred during a period when many athletes were kneeling in protest following the resurgence of the Black Lives Matter movement.
Isaac's decision to stand was a significant departure from the widespread practice in the league at that time. He was the first NBA player to not kneel since the league restarted its season in the Orlando bubble amidst the COVID-19 pandemic.
His actions stirred considerable discussion and media attention. Isaac, who is also an ordained minister, explained his decision by saying that kneeling or wearing a Black Lives Matter T-shirt didn't go hand-in-hand with supporting Black lives for him.
Instead, he believed that the gospel of Jesus Christ was the answer to racial tension and inequality. Isaac's stance was met with a mix of support and criticism. The incident marked a defining moment in Isaac's career. However, his choice to integrate his faith and career through this unique product offers a refreshing perspective. Isaac's initiative could pave the way for more diversity in how athletes express themselves.
REACTIONS:
Wonderful, Jonathan.
The time of secularism is up.
It's time for Christians to stand tall on the faith and values we profess.

— My Voice My Choice (@SaraAwaken) November 14, 2023
Awesome! Looks amazing

— Celeste Granillo (@Cel2828) November 14, 2023
A righteous baller. Godspeed.

— Brendan (@BMunny24) November 14, 2023
Congrats bro! Big moves.

— ZUBY: (@ZubyMusic) November 15, 2023
This is so awesome Jonathan and a blessing to many – you are so strong in faith! 🙏

— Connie Carberg (@ConnieScouts) November 14, 2023