On Thursday evening, author Naomi Wolf wrote a lengthy Substack post apologizing to conservatives after she openly admitted that she fell for the January 6th propaganda that was spewed by the liberal media.
"There is no way to avoid this moment. The formal letter of apology. From me. To Conservatives and to those who "put America first" everywhere," she began.
"It's tempting to sweep this confrontation with my own gullibility under the rug — to "move on" without ever acknowledging that I was duped, and that as a result I made mistakes in judgement, and that these mistakes, multiplied by the tens of thousands and millions on the part of people just like me, hurt millions of other people like you all, in existential ways," she added.
That last paragraph is crucial, because she didn't have to write this letter. She could have walked the other way. But she is owning up to it in a big way, which is more than what can be said for a lot of people out there who were wrong about that fateful day in January of 2021.
"I owe you a full-throated apology," she continued. "I believed a farrago of lies. And, as a result of these lies, and my credulity — and the credulity of people similarly situated to me – many conservatives' reputations are being tarnished, on false bases," she added.
She then addressed the new information that arose about Officer Sicknick's death:
There is no way to unsee Officer Brian Sicknick, claimed by some Democrats in leadership and by most of the legacy media to have been killed by rioters at the Capitol that day, alive in at least one section of the newly released video. The USCP medical examiner states that this Officer died of "natural causes," but also that he died "in the line of duty." Whatever the truth of this confusing conclusion, and with all respect for and condolences to Officer Sicknick's family, the circumstances of his death do matter to the public, as without his death having been caused by the events of Jan 6, the breach of the capitol, serious though it was, cannot be described as a "deadly insurrection".
Then she spoke on the misconceptions about Jacob Chansley, the "QAnon Shaman":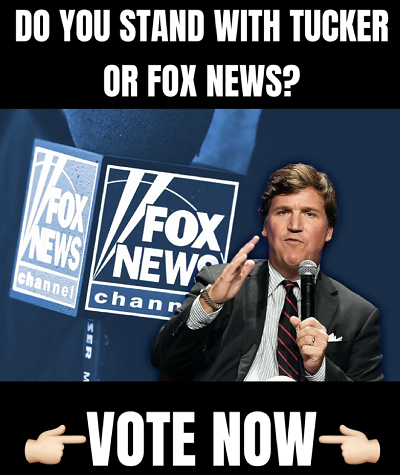 I was oddly unsurprised to see the "Q-Anon Shaman" being ushered through the hallways by Capitol Police; he was ready for the cameras in full makeup, horned fur hat, his tattooed chest bare (on a freezing day), and adorned in other highly cinematic regalia. I don't know what Mr Chansley thought he was doing there that day, but so many subsequent legacy media images of the event put him so dramatically front and center — and the barbaric nature of his appearance was so illustrative of exactly the message that Democrats in leadership wished to send about the event — that I am not surprised to see that his path to the center of events was not blocked but was apparently facilitated by Capitol Police.
She then ends with this beautiful "mic drop" moment, revealing all of the lies she had been told by the media:
Jan 6 has become, as the DNC intended it to become, after the fact, a "third rail"; a shorthand used to dismiss or criminalize an entire population and political point of view.

Peaceful Republicans and conservatives as a whole have been demonized by the story told by Democrats in leadership of what happened that day.

So half of the country has been tarred by association, and is now in many quarters presumed to consist of chaotic berserkers, anti-democratic rabble, and violent upstarts, whose sole goal is the murder of our democracy.

Republicans, conservatives, I am sorry.

I also believed wholesale so much else that has since turned out not to be as I was told it was by NPR, MSNBC and The New York Times.

—-

Because of lies such as these in legacy media — lies which I and millions of others believed — half of our nation's electorate was smeared and delegitimized, and I myself was misled.

It damages our nation when legacy media put words in the mouths of Presidents and former Presidents, and call them traitors or criminals without evidence.

It damages our country when we cannot tell truth from lies. This is exactly what tyrants seek — an electorate that cannot know what is truth and what is falsehood.

Through lies, half of the electorate was denied a fair run for its preferred candidate.

I don't like violence. I do believe our nation's capitol must be treated as a sacred space.

I don't like President Trump (Do I not? Who knows? I have been lied to about him so much for so long, I can't tell whether my instinctive aversion is simply the habituated residue of years of being on the receiving end of lies).

But I like the liars who are our current gatekeepers, even less.

The gatekeepers who lie to the public about the most consequential events of our time — and who thus damage our nation, distort our history, and deprive half of our citizenry of their right to speak, champion and choose, without being tarred as would-be violent traitors – deserve our disgust.

I am sorry the nation was damaged by so much untruth issued by those with whom I identified at the time.

I am sorry my former "tribe" is angry at a journalist for engaging in —- journalism.

I am sorry I believed so much nonsense.

Though it is no doubt too little, too late —

Conservatives, Republicans, MAGA:

I am so sorry.
She was met with massive praise on Twitter:
It takes a lot of courage and character to admit when you are wrong and rectify it, especially in today's divisive political landscape. You have both.

— Scott Morefield (@SKMorefield) March 10, 2023
This is pretty courageous.

— Jason Whitlock (@WhitlockJason) March 10, 2023
I am one of the people who was targeted and brutalized in all of this horrific dishonesty. I still am.

This helps.

— Brandon Straka (@BrandonStraka) March 10, 2023
This is extremely powerful. Every American, left or right, needs to stand up and demand change. Our justice system has become captive of political activists.

— Jacques Alejandro (@jockohomo_lives) March 10, 2023
I am sure this wasnt easy for you to write this! Thank you!

— Me (@justmeW79) March 10, 2023