The case against Donald Trump is so pathetic that House Speaker Kevin McCarthy felt compelled to come to his defense. Reports of a potential indictment by Manhattan District Attorney Alvin Bragg have been slammed by McCarthy and others as 'politically motivated.' He has even called for an investigation into whether federal funds are being misused to pursue such prosecutions that interfere with elections.
It's no surprise that this case has flashy political appeal, but the truth is the case against Trump is weak from a legal standpoint. Bragg faces difficulties in using state laws to prosecute a federal case that was already dismissed by the Justice Department years ago. It's clear that this is just another attempt to score political points and smear the former president, rather than a legitimate pursuit of justice.
The Hill writes:
Although it may be politically popular, the case is legally pathetic. Bragg is struggling to twist state laws to effectively prosecute a federal case long ago rejected by the Justice Department against Trump over his payment of "hush money" to former stripper Stormy Daniels. In 2018 (yes, that is how long this theory has been around).
The ongoing case against former President Donald Trump seems to be less about seeking justice and more about gaining political leverage for the left to harm his potential 2024 campaign. The manner in which this case has been handled appears to be a disgrace for the judicial system, as it reeks of political bias and vendetta.
The case has been brought forth by the Manhattan District Attorney's office, led by Alvin Bragg, who has a history of leftist activism. His motives in pursuing this case seem more politically motivated than rooted in actual criminal charges. In fact, the indictment seems to be a recycled attempt to penalize Trump for alleged crimes that were already investigated and dismissed during his presidency.
Here we go again — an outrageous abuse of power by a radical DA who lets violent criminals walk as he pursues political vengeance against President Trump.

I'm directing relevant committees to immediately investigate if federal funds are being used to subvert our democracy by… https://t.co/elpbh7LeWn

— Kevin McCarthy (@SpeakerMcCarthy) March 18, 2023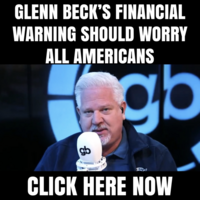 Jonathan Turley wrote, "With Trump's reported announcement that he expects to be arrested on Tuesday, it would be a fitting curtain raiser for a case that has developed more like a television production than a criminal prosecution. Indeed, this indictment was repeatedly rejected only to be brought back by popular demand."
The timing of the case, with its headline-grabbing nature and over-the-top media coverage, makes it clear that this is a political show rather than a legitimate legal proceeding. The left's attempt to damage Trump's reputation and limit his political aspirations by resurrecting old charges is an egregious misuse of the judicial system.
It is a shame that the justice system is being used for political gain instead of serving the purpose of upholding the law. This case sets a dangerous precedent for the future, where legal action can be taken for political purposes instead of legitimate justice.