Recently, the ever-anti-Trump New York Times gleefully suggested that Fox News had been giving Trump the cold shoulder and refusing to interview him because the Murdoch family has soured on him, citing negative editorials about him in the papers owned by that family as proof.
If true, it would be a major story not because it's evidence that the RINOs and Conservative, Inc. types hate Trump, which is so obvious and self-evident, but because it would be yet another hurdle for him to have to figure out how to jump over if he is the nominee for 2024.
Back in 2020, he at least had part of Fox News in his quarter, making his fight against Big Tech, the Deep State, and the Democrats somewhat more possible.
Without the main (nominally) conservative outlet on his side, a 2024 run would be even more difficult. That is perhaps why the NYT was so quick on the draw in claiming it had soured on him and was keeping him off of the network: if conservatives think that is true and plot out the consequences, they might vote for someone else.
And the NYT wasn't the only outlet claiming that Fox had soured on Trump. A panel run by CNN's Brian Stelter did as well, with Liz Mair saying:
"Yeah, well, Donald Trump isn't as entertaining as he was in 2015 or 2016, right? I mean, in 2015 and 2016 and for quite a bit beyond that, whether you loved him or hated him, and I was definitely on the hate side of that equation, he was kind of like the car crash on the side of the road that you couldn't take your eyes off of, right? Now, that's just not the case anymore.
"He's just not very interesting to anybody. I think whether you're talking about progressives, conservatives, libertarians like me, I think people like Ron DeSantis are infinitely more interesting. And so, that's a judgment call that I think Fox naturally is going to make."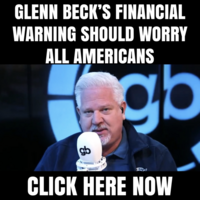 The many thousands of patriots that show up to Trump's rallies would disagree, but CNN was never wont to care about what those "deplorables" think anyway.
Regardless of whether CNN is correct about Trump's popularity or not, the bigger problem with the whole narrative pushed by CNN and the NYT is, according to Fox News, that it's untrue: Trump hasn't been intentionally been kept off of Fox News, he just hasn't been on it.
Such is what FNC's Kurtz claimed in a recent segment, saying:
"But first this. A front-page 'New York Times' story this weekend strongly suggests that Fox News hasn't interviewed Donald Trump for over 100 days because the Murdoch family, whose 'New York Post' and 'Wall Street Journal' have run highly critical editorials, is said to have soured on him.
"But I can report there is no edict whatsoever against having Trump on this network. I have reached out myself with an invitation some weeks ago and people close to the former president confirmed he has not said yes to any Fox show or had been turned down after asking to be on a Fox show. Just for the record."
So perhaps there currently is some drama between Trump and Fox News, probably regarding their differences in viewpoint on the 2020 election, but it seems unlikely that there really is any order keeping Trump off of the network, as the leftists in the MSM are so obviously desperate to believe.
By: TheAmericanTribune.com, editor of TheAmericanTribune.com. Follow me on Facebook and Subscribe to My Email List