It was announced over the weekend, amid yet more scandal and furor surrounding the Biden documents, that White House Chief of Staff Ron Klain would be departing the Biden Administration. The New York Times broke the news on that, saying:
Ron Klain, the White House chief of staff who has steered President Biden's administration through two years of triumphs and setbacks, is expected to step down in coming weeks in the most significant changing of the guard since Mr. Biden took office two years ago.
Klain has been telling colleagues privately since the November midterm elections that after a grueling, nonstop stretch at Mr. Biden's side going back to the 2020 campaign, he is ready to move on, according to senior administration officials, and a search for a replacement has been underway.
Then came the announcement that, replacing Klain, would be the former White House Covid Czar, Jeff Zients. Zients is the one who infamously predicted that there would be a "winter of severe illness and death" last year. Fortunately, that winter didn't come.
Former Trump Advisor Stephen Miller sounded off on that pick, appearing on the Laura Ingraham Show to rip into Zients and expose what he saw as the "cronyism, corruption, and radical leftism" behind the Zients pick.
That came when host Laura Ingraham asked Miller about what the pick shows about the internal power dynamics and power struggle within the White House, particularly the fight between team diversity and the powerbrokers. In her words:
"So Stephen, a Wall Street connected, obviously committed liberal is now Biden's ace in the hole ahead of 2024. They didn't go for a diversity pick did they when something really matters to them. They didn't go for it first, they went back to the power broker, what does that tell you?"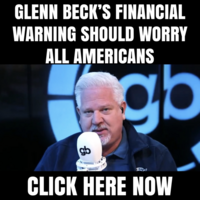 Miller, in response, didn't hold back. He ripped into Zients as being both a leftist ideologue and the poster child of Democrat corruption and cronyism, saying:
"Well, he's a perfect fit for the Biden White House. He is on the one hand a dogmatic, doctrinaire, hard-core leftist as we've seen with his tyrannical edicts on Covid trying to gleefully crush small business with a twinkle in his eye, ruin your life while he smiles happily.
"And at the same time, he is plugged in with Wall Street. He is a man of Wall Street. A man who has profited off of others' healthcare misery. So he's perfect for this White House. Cronyism, corruption, and radical leftism. So expect to see even more extreme and radical policies under Zients over the next two years."
Continuing, Miller went on to call Zients a nutjob, saying:
"At the end of the day, what Americans care about is how is he going to execute his role. In a sane country, in a healthy country after presiding over a disastrous Covid response characterized by ruthless Covid mandates that ruin lives, that ruined children's education, that ruined businesses, that will have generational, long-lasting harm and more people died by far than under Trump."
"You would think he wouldn't be allowed in any position of authority. Let alone overnight become in effect the second most powerful man in the United States of America.  And his only qualifications are being a Wall Street tycoon who presided over a calamitous response to Covid. He is a nut job because he will implement the Biden agenda unhesitatingly without any descent whatsoever."
Then, ending his anti-Zients tirade with an explanation of why he was picked, Miller said:
"He was tapped because he is going to placate the two masters of the Biden White House. We talked about the leftism angle but then there's the Wall Street angle. Wall Street wants to have the ability, in one phone call, to call their buddy, call their pal Jeff Zients and say 'I need this favor, I need this handout, I need this help, I need this inside track.' And he will be that conduit for the Wall Street globalists straight to the Oval Office."