U.S. Rep. Henry Cuellar (D-TX) told CNN that President Biden is "afraid" to show illegal aliens being deported because he is "afraid" of blowback from far-left groups and activists. He also acknowledged that Democrat-controlled cities can no longer ignore the border crisis since thousands tens-of-thousands were shipped into cities like New York, Chicago and Philadelphia.
Cuellar told CNN's Jake Tapper that the federal government needs to force their Mexican counterparts to deport more migrants and prevent them from streaming across the southern border. "This administration is doing some deportations, but they don't show them. They're afraid to show people going back like President Obama and Secretary Jeh Johnson did. You've got to show repercussions, and you've got to show video of people going back, and not just streaming across over here," Cuellar said.
Tapper then asked why the administration would be afraid to show deportations. "I'll tell you, I had a conversation with somebody there, and this is what they said, we don't want to get our immigration advocates angry at us. That's it. That's what somebody told me there," Cuellar answered.
When asked how he would grade the Biden Administration's handling of the border crisis, Cuellar acknowledged that the situation has improved, but added that there needs to be improvement.
When asked about the Biden Administration's move to complete construction on parts of a border wall, the Texas congressman stated his belief that deportations are the better option. He added, "now that New York, now that Chicago, now that Washington, D.C. are seeing what we have felt for so many years," now those cities want the border controlled, and New York and Illinois "have a bigger megaphone than some of us down here at the border."
He again reiterated that the Biden Administration needs to be forceful and visible when deporting migrants in order to deter future border crossers. "So, again, the immigration advocates, with all due respect, that's one stakeholder. But what about the men and women in green? What about, more importantly, the border communities? We here at the border communities, and I'm in Laredo, people tell me we've got to do something about the borders," Cuellar told Tapper.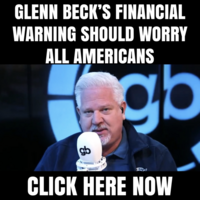 "And my district is 80% Hispanic, and they're saying, control that border. And now that New York, now that Chicago, now that Washington, D.C. are seeing what we have felt for so many years, now, this voice about we've got to control the border is being magnified, because the mayors of New York and the governor of Illinois, they have a bigger megaphone than some of us down here at the border."