West Virginia Democratic Sen. Joe Manchin, the same intellectually challenged individual we have to blame for the passing of the Inflation Reduction Act — which really doesn't have much at all to do with decreasing inflation — has come out and slammed President Joe Biden's disastrous student loan forgiveness plan, calling it excessive. Well, that's at least a little something we can agree on, isn't it?
Manchin then went on to share a few of his concerns with the plan with members of the Press Tuesday, according to a report published by The Hill. Hey, this whole thing has a lot to be concerned about, and I'm sure we'll all agree with him on most of the points brought up about the plan. However, it doesn't change the fact he agreed with the Democratic Party's bill, which didn't reduce inflation but did expand the Internal Revenue Service by over 80,000 people. Because what America needs right now are more armed IRS agents hassling them over taxes.
"I just thought that it was excessive. I just respectfully disagree on that," Manchin stated, according to the Daily Wire.
"I think there's other ways. When people were calling me from back in West Virginia, I would give them all the options they had that would reduce their loan by going to work in the federal government," he continued.
"Biden announced last month that he would cancel up to $10,000 in federal student loan debt for certain borrowers making less than $125,000 per year," the Daily Wire reported.
The president's new plan, which seems destined to further sink the middle-class into extinction, could end up costing American taxpayers a total of — hope you're sitting down — $500 billion, according to data from the Committee for a Responsible Budget.
The committee said that this new debt forgiveness plan "will cost between $440 billion and $600 billion over the next ten years, with a central estimate of roughly $500 billion. Combined with today's announcement, the federal government's actions on student loans since the start of the COVID-19 pandemic have cost roughly $800 billion."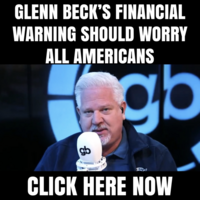 "Of that amount, roughly $750 billion is due to executive action and regulatory changes made by the Biden Administration," the report continued.
And what's worse is that this nightmare of a plan could end up leading some of these students, who apparently don't have a single clue how money works, to actually take out more student loans, creating even more problems for the economy. See? Receiving a college education is by no means a sign of intelligence.
Manchin isn't the only Democrat who isn't on board with this travesty. Rep. Chris Pappas of New Hampshire put out a statement recently where he flat out rejected any kind of student loan forgiveness plan that doesn't go through the full legislative process.
"We all know the cost of higher education is crushing families … but this announcement by President Biden is no way to make policy and sidesteps Congress and our oversight and fiscal responsibilities," Pappas stated. "Any plan to address student debt should go through the legislative process, and it should be more targeted and paid for so it doesn't add to the deficit."
Rep. Tim Ryan, an Ohio Democrat, also called the plan bogus. In his statement on the issue, he said the plan "sends the wrong message to the millions of Ohioans without a degree working just as hard to make ends meet."