Democrat mayor of Rochester, NY, Lovely Warren, faces two class E felonies after she was indicted by a grand jury for campaign finance violations stemming from her re-election campaign in 2017, as announced by Sandra Doorley, the Monroe County District Attorney. Warren has not yet been arrested, but will be processed according to the DA.
Warren faced an investigation that took several years and she is accused of violating election law 14-126(6) and a scheme to defraud in the first degree. She faces several sentences, but the maximum she could receive is one to four years in a state prison. This might be followed or accompanied by restitution, a split sentence, and probation, as stated in a report on Rochester First.
The indictment revolves around hundreds of thousands of dollars raised between 2013 and 2017, the time of Mayor Warren's first term as mayor in office.
The New York State Board of Elections was investigation after allegations surfaced that pointed towards Warren's alleged activity with a political action committee that supported her run for re-election as mayor of Rochester and also her own campaign committee. It's alleged that the PAC, named Warren for a Stronger Rochester PAC, had transferred $30,000 to her own committee named Friends of Lovely Warren.
According to state law in NY, PAC's are not permitted to coordinate. Warren's campaign will likely argue that the money was originally meant for the committee and accidentally transferred through a mistake, such as a "PayPal error."
But district attorney Doorley suggested she thinks "the indictment alleges that this was not a mistake."
It's important to note that Mayor Warren has simply been indicted following the investigation, but that she is not yet convicted or found guilty until after she faces her day in court.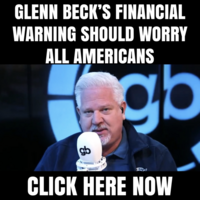 Doorley stated that "this could be a long process and we anticipate that there could be challenges along the way so I don't think this will be anything resolved quickly."
Doorley continued, saying that "Lovely Warren is still the mayor of the City of Rochester — mayoral business needs to continue and I don't want to dispute that."