Child exploitation has been a growing problem in the Democrat party.
Last week a bombshell report found that two gay activists were sexually assaulting their children and liberal-run drag queen shows continue to distort young children's minds.
Dennis Doyle, a former Democratic mayor of Beaverton, Oregon, was given a six-month prison sentence and ordered to pay $22,000 in restitution to the victims by a federal court on Tuesday for possession of child pornography, as announced by the Oregon District U.S. Attorney's Office.
Possession of child pornography can carry a maximum punishment of 20 years in prison and a lifetime of supervised release. According to the U.S. Attorney's Office, the former Dem mayor will serve a sentence of six months will be followed by a period of five years of supervised release.
A U.S. Attorney's Office representative told the Daily Caller "Mr. Doyle will be required to register as a sex offender for life."
The U.S. Attorney's Office reported that Doyle knowingly possessed child pornography images between November 2014 and December 2015, confessing when FBI agents approached him in early 2022 before pleading guilty to one count in October.
As reported by Willamette Week, Doyle was first elected as mayor in 2009 and lost his 2020 re-election bid to Beaverton City Councilor Lacey Beaty.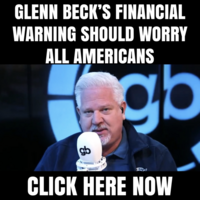 According to the U.S. Attorney's Office, the Beaverton Police Department informed the FBI in January 2022 after a local business alerted them to the discovery of a thumb drive containing child pornography and personal photographs that were believed to belong to Doyle. The National Center for Missing and Exploited Children identified several of the images as depicting known sexually exploited minors who were under the age of 12.
Child exploitation has been an issue among Democrat figures in recent weeks.
According to a recent report, a same-sex couple from Georgia is accused of sexually abusing their adopted sons and producing child pornography with them. Additionally, they are alleged to have prostituted the boys to a group of pedophiles in their community.
An investigation conducted over several months by Townhall has uncovered allegations that William Dale Zulock, aged 33, and Zachary Jacoby Zulock, aged 35, used social media platforms to engage in the prostitution of their two young sons, who are of elementary school age.
Townhall reported: "According to a copy of the 17-count indictment Townhall has obtained, the adoptive dads allegedly performed oral sex on both boys, forced the children to perform oral sex on them, and anally raped their sons. In at least one instance, the anal rape injured the older Zulock child, who just turned 11-years-old in mid-December. Court records indicate that the child sexual abuse stretches back to as early as late 2019 and intensified in January 2021, March 2021, and December 2021, as the offense dates are listed."