Florida Governor Ron DeSantis has garnered another endorsement for re-election, this time coming from a member of the Democratic Party. Palm Beach County Commissioner Dave Kerner has said he plans to support DeSantis' bid to return to be reelected as the Governor in November. In a Fox News interview, Dave Kerner, 39, who has run four times for re-election in heavily Democratic Palm Beach County in the southern part of the state, issued a rousing endorsement of DeSantis. He denied any suggestions that he had turned against his party.
Related video – DeSantis gives update on hurricane:
During a Palm Beach County Police Benevolent Association meeting, Kerner stated, "I'm very proud that you felt that my endorsement was worthy of acceptance. This was not a difficult choice for me. This was not the proverbial 'lesser of two evils.'" He cited two main reasons to justify his support for DeSantis: his handling of issues and his consistent vocal support for the police.
"I've been a registered Democrat since I registered to vote at the age of 18. I don't really see it as going against my party. I'm a Floridian, an American first. But there's a confluence of reasons," Kerner said, before unrolling a list of reasons why DeSantis got his vote, said Daily Mail.
He added, "The trajectory of our state, which I spoke about in my endorsement, his support for law enforcement, his management of the pandemic. There's a host of reasons why I endorsed him."
"There has been a lot of that, what I call sort of shadow support for sure. Obviously, Gov. DeSantis is doing an incredible job in Florida. He's America's governor, but there is a lot of support out there."
"You know, it's an act of courage, what you did and you should be proud. And it's not about what I did. It's about the governor's record of service in the state of Florida. But ultimately, it should not be an act of courage and should not be seen as an act of courage," Kerner declared as he sought to minimize his change of allegiance.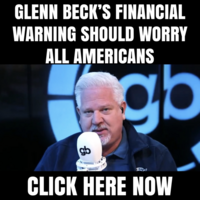 Kerner served as Palm Beach County mayor throughout the early stages of the pandemic. He lauded DeSantis' performance during the health crisis.
He said, "I worked with him not to just protect our physical health but our mental health, our economic health. I stood with him as we made sure our schools were open and our businesses were open."
Palm Beach County Democratic Party Chair Terrie Rizzo stated that Kerner's endorsement will have zero impact among other Democrats "because Democrats know who Ron DeSantis is. Democrats know what kind of governor he is and what he's done. And Democrats will vote for Charlie Crist. The reaction I'm hearing from rank-and-file Democrats is this is outrageous."
Palm Beach County is the third largest county in Florida and one of the last Democrat strongholds in the state.
In recent months, DeSantis has made headlines as a possible successor to Trump for the White House in 2024.
Despite Donald Trump's longstanding reputation as the Republican frontrunner in 2024, recent polls in Florida show DeSantis leading.
This story syndicated with licensed permission from Frank who writes about political news stories. Follow Frank on Facebook.