Experts believe that one million refugees might flee the Gaza Strip as a result of the ongoing war between Israel and Hamas, and socialists and far-left lawmakers are proposing that the United States should accept them.
"Fifty percent of the population in Gaza are children. The international community as well as the United States should be prepared to welcome refugees from Palestine while being very careful to vet and not allow members of Hamas," Rep. Jamaal Bowman, a New York member of the Socialist-Democratic "Squad" who remains under investigation for triggering a fire alarm in the House Cannon Office Building earlier this month.
However, Republicans have already rejected this proposal. Key Senators Ted Cruz (R-TX), Tom Cotton (R-AK), Marco Rubio (R-FL) and Rick Scott (R-FL) said they would oppose Palestinian resettlement efforts to the United States.
"The U.S. is the most generous nation in the world, but we are in no position to accept additional refugees, especially from a region with as high a risk of terrorism, given our nation's inability to secure our own border or vet those who are already here," Rubio told The New York Post.
Scott remarked that "the entire focus of the United States right now should be on rescuing American hostages, and making sure that Israel has every resource needed to defeat Iran backed-Hamas and defend its homeland."
Cotton said: "Iran should take responsibility for any Palestinian refugees caused by its proxy . . . war with Israel. Iran is responsible for the death and destruction — it should be responsible for refugees as well."
A number of conservative pundits rejected the idea of taking Gaza refugees.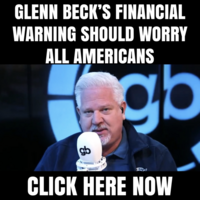 America will not be taking refugees from Gaza. Our people have our own problems

— Jack Poso 🇺🇸 (@JackPosobiec) October 14, 2023
Great idea, Joel. As long as the first batch of Palestinian refugees gets to stay with you in your home, of course. https://t.co/xEBVzZ69xy

— Ashley St. Clair (@stclairashley) October 14, 2023
Absolutely not. Under no circumstances should America take Palestinian refugees. They're surrounded by Islamic countries who they share a religion and culture with. They should take them and if they won't, they should tell the world why they won't. https://t.co/2kLUEr4NlV

— Robby Starbuck (@robbystarbuck) October 14, 2023
— Catturd ™ (@catturd2) October 14, 2023
Other commentators noted that Arab nations have been reluctant in offering refugee resettlement to those fleeing Gaza.
Egypt said its "thoughts and prayers are with the innocent refugees of Gaza".

Thoughts and prayers are nice, but why is Egypt not opening its border so these "refugees" could flee? Why isn't a single Arab country offering to take a single "refugee"? pic.twitter.com/RtPS2l6QWj

— Dr. Eli David (@DrEliDavid) October 13, 2023
🚨 JUST IN: An Egyptian security source stated:

"Cairo has no intention of accepting the influx of large numbers of Palestinian refugees. "

Egypt rejected the idea of designating the Rafah crossing for the crossing of foreigners only and is focused on facilitating the crossing…

— Mario Nawfal (@MarioNawfal) October 14, 2023
Muslims are holding major rallies across the Arab world in support of Palestine.

Why do none of the neighbouring Arab countries, or any of the oil wealthy Arab nations offer to take in Palestinian refugees?

— Visegrád 24 (@visegrad24) October 14, 2023
According to State Department records, the United States accepted 25,465 refugees from around the globe in 2022, a 123% increase from 2021.
According to census data, approximately 170,000 Palestinians reside in the United States.
Rep. Rashida Tlaib (D-MI) is the only Palestinian-American member of Congress, and she presently flies a Palestinian flag outside of her House office.
Get more of Kyle Becker's commentary by subscribing to his new "Relentless Podcast."