With the economy swirling the drain and a recession looking more and more imminent, if it's not here already, passing new taxes, hiring thousands of IRS agents to audit average Americans, and spending money on nonsense hardly seems like the best of plans, particularly since one of those taxes is landing on petroleum producers at a time when gas prices are already sky high.
But, of course, that's exactly what Democrats are doing. AOC must have been asleep when she earned that economic degree.
Such a course, taxing and spending when the economy is on the brink, led Georgia Republican Rep. Andrew Clyde to slam Democrats, arguing that they're either so dumb they don't understand basic economics or that they are just using the "Inflation Reduction Act" as a smokescreen for pushing through their green energy plans.
Speaking on that during an appearance on the John Solomon Reports podcast, Rep. Clyde said:
"When you inject $740 billion, almost three-quarters of a trillion dollars, into the economy, you're going to increase inflation. That's just the way Economics 101 works. I mean, the Democrats obviously don't understand economics.
"You got to wonder where their heads are in this particular bill. I think it was a smokescreen for their Green New Deal. As Nancy Pelosi said, 'How can people vote against Mother Earth?' They're not talking about inflation reduction anymore."
The latter seems more likely, but perhaps they really are foolish enough to think that spending hundreds of billions of government dollars won't increase inflation.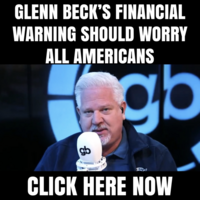 And Rep. Clyde wasn't the only GOP representative to skewer the Inflation Reduction Act as being a disaster. Rep. Matt Gaetz did as well during his "Firebrand" podcast, saying that the Inflation Reduction Act will inflict "chaos on our economy," saying:
"The hat was my interview with Steve Bannon — I got to get Bannon some better photos of me. I was like 30 pounds heavier then. Welcome to Firebrand. We're live in the Longworth House Office Building here in our nation's capital, and chaos is the word of the day. Democrats are inflicting chaos on our economy with this terrible spending bill. My legislative director Mike Robertson has been going through it. We're going to have all the updates on that in just a moment. Chaos at the IRS, where they are gearing up for something."
Watch that here:
.@RepMattGaetz: "Chaos is the word of the day. Democrats are inflicting chaos on our economy with this terrible spending bill." (video: Firebrand Podcast) pic.twitter.com/pwI6IAK5vT

— The Hill (@thehill) August 17, 2022
America seems to be sitting on the edge of an economic precipice. Between inflation, high fuel prices, rising taxes, world chaos, and all the other problems of the Biden presidency, what America needs right now is sensible economic policy, restraint when it comes to government spending, and policies that make it easier, not harder, for Americans to work and earn.
Unfortunately, the far-left seems intent on stopping that from happening at a time when it's needed most. Let's go Brandon!
By: TheAmericanTribune.com, editor of TheAmericanTribune.com. Follow me on Facebook and Subscribe to My Email List