Denzel Washington, a famous Hollywood actor, missed the opportunity to receive the highest civilian honor. The Presidential Medal of Freedom ceremony was held at the White House, but Washington was unable to attend due to COVID-19.
Mr. Washington, a 67-year-old actor from Mt. Vernon, New York, was chosen earlier this year as one of 17 recipients of the award. President Joe Biden praised him and called Mr. Washington "one of the greatest actors in our history" during the White House ceremony before saying that he would present Mr. Washington with his award "when he gets here." The ceremony was attended by all of the other recipients.
Denzel Washington started his career as an actor forty-seven years ago. During his successful acting career, he won two Academy Awards for his roles in Training Day and Glory. He was nominated for 12 Academy Awards. The situation is similar with the Golden Globes award, where he was also nominated for twelve but ended up getting two awards for The Hurricane and Glory. In 2016, Denzel Washington was given the Cecil B. DeMille Award for "outstanding contributions to the world of entertainment," as reported.
When it comes to the Cecil B. DeMille Award, the awardees are chosen by the HFPA (Hollywood Foreign Press Association) board of directors from a diverse group of actors, writers, directors, and producers who have contributed to the film industry in a significant way.
The Presidential Medal of Freedom was also awarded to other civilians. Some of the names are Simone Biles, the Olympic gymnast, social justice activist Megan Rapinoe, ex-congresswoman Gabby Giffords, civil rights activist Raúl Yzaguirre, and ex-university president Julieta García.
Biles has conquered the world of gymnasts, becoming one of the best artistic gymnasts of all time. Megan Rapinoe is the first soccer player to win such an award. She earned the privilege by advocating for social issues, especially racial justice and LGBTQ+ rights.
The award was also given posthumously to the late Steve Jobs, John McCain, and former AFL-CIO Richard Trumka.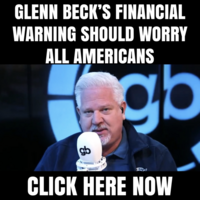 Many of the awardees adjusted their busy schedules so they could attend the ceremony in Washington. For instance, Ms. Rapinoe skipped the US women's national team's World Cup qualification match in Mexico to attend the White House celebration.
Since May, the number of COVID-19 cases in the US has remained consistently high. A new variant of the virus is allegedly more likely to circumvent the protection that people got from their prior infections and vaccinations.
This story syndicated with licensed permission from Frank at TrendingViews.com. Follow Frank on Facebook and Twitter