Florida Gov. Ron DeSantis joined "The Ingraham Angle Town Hall" in Orlando, Florida, to break down Florida's efforts to crack down on illegal immigration as the debate on Title 42 continues. If overturned, the United States could see an even bigger influx of illegal immigrants and DeSantis has something to say about it.
This is taking place as DeSantis threatens Disney over their criticism of a controversial bill in Florida.
Here is what DeSantis said in his most recent statement:
"It affects everybody. The fentanyl that's coming across the border is affecting every state in this union. That's why the number one cause of death for 18 to 45 is now fentanyl overdoses. We have money in the state budget. I don't have it yet. I'm going to get it within the next few weeks. If Biden is caravanning people into Florida … I think what you're seeing there is these are people that are getting here on their own, which is harder to do if there's a big movement of them, then you can stop at the interstate, and then you can reroute. We want to reroute to Delaware. We think that that's appropriate to be able to do that. So that's what we're going to do."
What is Title 42? As stated on CBS News:
On March, 20, 2020, at the outset of the COVID-19 public health emergency, Trump previewed a measure to curb "mass uncontrolled cross-border movement," a move that would ultimately go further in restricting migration than any of his administration's previous hardline border policies.
That day, Centers for Disease Control and Prevention (CDC) Director Robert Redfield invoked a World War II-era public health law to authorize U.S. border officials to promptly deport migrants. The law, found in Title 42 of the U.S. code, grants the government the "power to prohibit, in whole or in part, the introduction of persons and property" to stop a contagious disease from spreading in the U.S.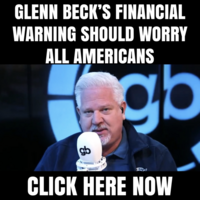 The order Redfield signed said the deportations were necessary to control the spread of COVID-19 in border facilities, protect U.S. agents from the virus and preserve medical resources. While Redfield's initial order was enacted for 30 days, he extended it for another month in April 2020 and then indefinitely in May 2020.
Despite its stated public health justification, the CDC order authorizing the deportations was signed over the objection of top experts at the agency who did not believe the unprecedented policy was justified, according to congressional testimony and CBS News reporting.
Officials refer to a deportation under Title 42 as an "expulsion" since it is not carried out under immigration law, which imposes further penalties on those who are removed, such as multi-year banishments from the U.S.