It wasn't long after Florida Republican Gov. Ron DeSantis made good on his word to send a bunch of illegal immigrants to the very wealthy section of Massachusetts known as Martha's Vineyard, a promise he made recently, that liberals responded to in typical fashion for the left and immediately began to hammer on him for taking this course of action.
Which was a big mistake on the behalf of the radical left because DeSantis is not the kind of guy who will take attacks lying down. He's not passive like many leaders in the Republican Party. In fact, he's a lot like former President Donald Trump. If you go after him, he's going to swing back and defend himself. And you can almost guarantee he's going to get the better of those exchanges.
A report from the Daily Wire stated that DeSantis let loose with a barrage of haymakers toward his detractors saying, "Their virtue-signaling is a fraud." And you know something, ladies and gentlemen…he's right.
DeSantis launched his counter assault by focusing fire on President Joe Biden for refusing to actually do his job and secure the Southern border. Instead, he passed the buck to Vice President Kamala Harris, who also has done nothing to solve this issue and provide relief for border states who have been dealing with this "invasion" for a long time now.
"We take what is happening at the southern border very seriously, unlike some, and unlike the President of the United States, who has refused to lift a finger to secure that border," he stated in a scathing rebuke of Biden. "You've had millions and millions of people pouring across illegally; record amount of fentanyl coming into our country; it is absolutely killing Americans in record numbers; of course you have criminal aliens."
"Just the sheer number of people, it's not the way you run a country," he stated strongly.
After he pointed out that large numbers of individuals want to come to Florida, the governor said, "If you have folks that are inclined to think Florida's a good place, our message to them is that we are not a sanctuary state, and it's better to be able to go to a sanctuary jurisdiction, and yes, we will help facilitate that transport for you to be able to go to greener pastures."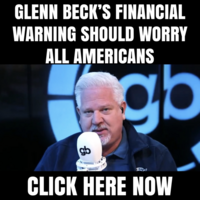 The conservative icon then went on to chat about how the Biden administration secretly flew illegal immigrants to places around the nation, saying, "I would just note: Biden would fly people in the middle of the night, dump them all across this country; there was no warning on any of this. They're doing it and they're farming people out all around."
"And all of those people in D.C. and New York were beating their chests when Trump was president, saying they were so proud to be sanctuary jurisdictions, saying how bad it was to have a secure border," he went on to remark. "The minute even a small fraction of what those border towns deal with every day is brought to their front door, they all of a sudden go berserk and they're so upset that this is happening. It just shows you their virtue-signaling is a fraud."
"They are supporting policies that are frankly, just indefensible," he continued. "It is not defensible for a superpower to not have any control over the territory of its country or the borders of its country."
Turning his attention back to President Biden, DeSantis made an implicit reference to the administration's reversal of Trump's Remain in Mexico policy, stating, "And he inherited a situation where you didn't have this happening. He reversed the Trump policies, knowing what would end up happening."
"One of the reasons why we wanted to transport is obviously because it's expensive if people are coming here," the Florida governor went on to explain. "It taxes social services and all these other things. Every community in America should be sharing in the burdens; it shouldn't all fall on a handful of red states."
"What would be the best is for Biden to do his damn job and secure the border," he finished.
This is what true leadership looks like. We're blessed to be alive during a time when you have folks like DeSantis and Trump ready and willing to fight back against the progressive regime and defend the rights of the American people. We are living in exciting times.