On Saturday morning, the dead body of a synagogue president was discovered outside her residence in the metropolitan area of the city. Samantha Woll, age 40, was the leader of the Isaac Agree Downtown Detroit Synagogue since 2022. She was well-known for her work with numerous Democratic legislators, including Congresswoman Elissa Slotkin.
A 'trace of blood' reportedly led to Woll's residence, where she was discovered with multiple stab wounds and pronounced deceased at the scene. Police stated that they are conducting an investigation and have not disclosed a crime motive. It is unclear whether the murder has any connection to unrest in the Middle East.
According to the Detroit Police Department, there have been no arrests and no press conference has been scheduled. Anyone with information is asked to contact the Homicide Section of the Detroit Police Department at (313) 596-2260.
The religious leader was lauded for her efforts to create bridges between the Jewish and Muslim communities, and her synagogue expressed shock at her abrupt 'unexpected' passing.
"We are shocked and saddened to learn of the unexpected death of Samantha Woll, our Board President," the synagogue said. "May her memory be a blessing."
The police believe the stabbing occurred in her residence. Officers discovered Woll's body with multiple stab wounds and pronounced her dead at the scene. In a statement issued after the death of the Jewish leaders, Michigan Attorney General Dana Nessel, for whom Woll had also worked on her re-election campaign, described herself as 'shocked, saddened and horrified' at the murder.
"Sam was as kind a person as I've ever known. She was driven by her sincere love of her community, state and country. Sam truly used her faith and activism to create a better place for everyone," Nessel said on X.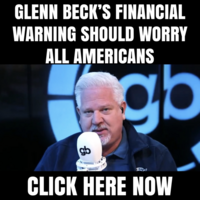 Congresswoman Elissa Slotkin also praised Woll.
"She did for our team as Deputy District Director what came so naturally to her: helping others & serving constituents," she said on X.
"Separately, in politics & in the Jewish community, she dedicated her short life to building understanding across faiths, bringing light in the face of darkness."
Subscribe to the "Relentless Podcast" with Kyle Becker.