Beachgoers visiting a very popular Mexican resort town were given a crash course in just how violent the cartels down there can be when three dead bodies washed ashore, covered in torture marks, over the course of the weekend. That will definitely put a wet blanket on your vacation plans, won't it?
And this is precisely why conservatives are so concerned about border security and the crisis happening along our own southern border where millions of people have flooded into the country illegally since Joe Biden became president. Many of these individuals work for violent cartels and are working to establish networks for selling drugs and other criminal activities on our soil.
According to Fox News, folks who visited Acapulco's famous Playa Condesa made the grisly discovery Saturday afternoon when two bodies were discovered with obvious indications of having been tortured, said a report by The Sun. One of the bodies was tied to a cement anchor by one hand and foot. The other body was lying face up on the sand.
The third body, which was found the next morning, had gunshot wounds to the back of the neck. It was reportedly discovered in close proximity to a military base.
"The Mexican military was called to the scene, and soldiers could be seen standing around in some photos, but the beach ultimately remained open, and the bodies were removed," Fox News reported. "Acapulco is located in the Mexican state of Guerrero, one of several regions the U.S. State Department warned in October that Americans should not travel due to crime concerns."
"Crime and violence are widespread," the State Department said in a recently issued warning. "Armed groups operate independently of the government in many areas of Guerrero. Members of these groups frequently maintain roadblocks and may use violence towards travelers. U.S. citizens and LPRs have been victims of kidnapping in previous years."
To provide a little more context, Acapulco is listed as the 7th deadliest city in the world back in 2019, which is largely due to all of the cartel violence that goes on there. Makes you wonder why anyone would ever want to go there and what makes it such a popular tourist destination.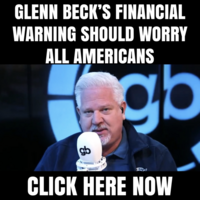 Cartels are extremely violent and brutal. The only thing that matters to these folks is money and power. Individuals who head up these organizations and crime families see people as the means to an end, which is their own satisfaction, the building of their own egos. As stated earlier, cartels are what the vast majority of conservatives and common sense Americans worry about when standing boldly for the enforcement of immigration laws and the sealing off of the border with a wall.
Right now, while President Biden bumbles his way through his administration, millions of illegals are flooding into the United States. A lot of them — not all of them — work for these cartels and are seeking to expand their drug empires in our country, preying on our people with these deadly substances.
Action needs to be taken right now to end the threat these cartels pose to our own country before cities along the border become the next Acapulco.