Kellyanne Conway shamed Kamala Harris for being incompetent while on Fox News with Sean Hannity. The former Trump senior counselor was talking to Hannity and Joe Concha while figuring out who could possibly run alongside Joe Biden since Kamala Harris has proven to be wildly incompetent, especially since she constantly comes out with 'word salads' that are no better than what Joe Biden is saying, or trying to say, since he too babbles.
WATCH Kellyanne torch Kamala on video:
Key moments in the discussion:
Hannity suggested that President Joe Biden is mentally unfit to be president, something many or most Americans can agree on. Hannity suggested that people around Joe Biden are trying to cover up his mental capacity issues and saying they are nothing but the 'worst type of enablers.'
The group talked about if the Democratic Party will inform Joe Biden that he is not up for the job and suggest a replacement for 2024's election. This is when Kellyanne Conway shames Kamala Harris and points out that she isn't fit for the job either, especially because of the famous 'Kamala Harris word salads' that constantly appear on social media video clips.
Conway pointed out this about the Democrats: "Well, they fear that then the next person in line for the job isn't up for the job either. Her name is Kamala Harris, and she doesn't do much better at the talking thing and he does."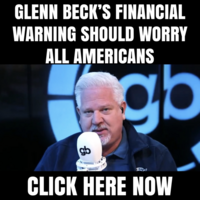 She continued: "It's so fascinating, isn't it, that when the Democrats now are coming out of the woodwork and saying somehow a guy who wasn't too old 18 months ago is too old now…." She suggested that Democrats "stop short of saying get rid of him now, just don't run again in 2024 because they don't say let's just get Kamala to step in there. She, neither, like him, she also does not inspire confidence or demonstrate competence."
One Kamala Harris Word Salad happened not too long ago.
Vice President Kamala Harris is once again called out for another incoherent "word salad" as critics are putting it. Fox News' Jason Chaffetz slammed Kamala Harris for remarks to Highland Park shooting victims as she uttered some things very repetitively. Kamala Harris has been called out for 'word salads' very often since becoming vice president under President Joe Biden.
Here is what Kamala Harris said, according to the transcript posted by the White House:
7:18 P.M. CDT
THE VICE PRESIDENT: Well, to the community of Highland Park: I bring you condolences from President Joe Biden and from our country. I'm so sorry for what you all have experienced and the pain, the suffering. This should never have happened. We talk about it being senseless; it is senseless. It is absolutely senseless.
I want for you that you hold each other tight as a community, that you know that you have a whole nation who cares deeply about you and stands with you. This is a — an incredibly tight community. I know that. And this person will be brought to justice, but it's not going to undo what happened.
And we — we're here for you, and we stand with you. And of course, as we always say — because it is true — our prayers are with you.
The President and I and our administration have put all of the resources and will continue to put all of the resources that the Mayor and the Chief and others need in terms of the federal assistance. So the FBI and the ATF are here.
There's a lot of healing that's going to have to happen that is both physical and emotional. There is no question that this experience is something that is going to linger in terms of the trauma. And so, I'd like to urge all the families and all the individuals to do seek the support that you so rightly deserve.
And — and we'll deal with what we need to deal with in terms of also, as we move forward, all agreeing that we've got to be smarter as a country in terms of who has access to what and, in particular, assault weapons. And we got to take this stuff seriously, as seriously as you are — because you have been forced to have to take it seriously.
The whole nation should understand and have a level of empathy to understand that this can happen anywhere, in any peace-loving community. And we should stand together and speak out about why it's got to stop.
Thank you.
END 7:21 P.M. CDT
This story syndicated with licensed permission from Frank at TrendingViews.com. Follow Frank on Facebook and Twitter