The co-owner of a startup COVID testing company is believed to have scammed the U.S. government out of as much as $83 million in federal funding, the Department of Justice said in an indictment.
Zishan Alvi, a 44-year-old who co-owned Laboratory Elite in Chicago, received government funding for the company throughout Feb. 2021 and Feb. 2022. The indictment alleges Alvi and others at the company created a plan to cheat the government into giving them reimbursements for COVID tests that were ultimately never performed or used.
Under the Health Resources and Services Administration, federal funding was administered to provide COVID-19 tests for individuals without insurance. Alvi's company would allegedly scam the service by either never performing these COVID tests, performing tests in a way that was not accurate, or charging customers additional costs for tests, despite them being federally funded.
The indictment calls on Alvi to give up five different luxury vehicles he bought during the pandemic, as well as investments he made. "The indictment seeks forfeiture from the defendant of at least $6.8 million in alleged ill-gotten gains, in addition to five luxury vehicles and funds from other trade and investment accounts."
The Chicagoan would scam the government by pressuring employees to give customers fraudulent results without performing COVID tests, the indictment claims. "In order to conceal the fact that tests were not performed, ALVI instructed Laboratory A employees to release purported negative COVID-19 test results to individuals, when ALVI knew that no tests were performed."
He would also rake in more profit by ordering that fewer materials be used to process the COVID tests. "To reduce costs and increase Laboratory A's profits, ALVI directed Laboratory A employees to alter Laboratory A's PCR testing method by using less of the materials necessary to process the PCR test, including the reagents, knowing that this made the test results unreliable."
He is currently facing ten individual counts of wire fraud and one count of theft of government funds. Each wire fraud count equates to up to 20 years in prison. The theft of government funds could amount to a 10-year sentence.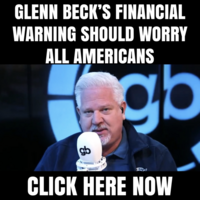 Illinois Attorney General Kwame Raoul ridiculed Alvi over the allegations. "It is absolutely reprehensible that the defendant would use a public health crisis to allegedly defraud taxpayers and further put public health at risk by providing fraudulent COVID-19 test results," he wrote in a statement.