Many stories have come out of the Joe Biden classified document scandal but perhaps one of the most fascinating is seeing two liberal talking heads spar over the issue on live TV…
New York Democrat Chuck Schumer and CNN host Don Lemon on a recent broadcast went head to head over the issue and their exchange at many points got testy.
"According to one justice official, said that 'the White House public statements earlier this week offered an incomplete narrative about the classified documents from Biden's time as vice president reinforced the need for a special counsel. The misleading statements created the impression that Biden's team had something to hide.' That doesn't sound that much different than the former president," Don Lemon said to Chuck Schumer.
"Don, there's now a special prosecutor. Let's see what they have to say," Senator Schumer said in response.
"We can have all this speculation and comment, let's see what they have to say and let's focus on doing things that help the American people." Schumer went on to say.
While they seem to be in early disagreements about this subject, the conversation then spirals into an intense debate over the issue.
Lemon even proceeds to call out Schumer for his hypocrisy over his previous reaction to when the very same instance happened to Donald Trump. Check that out in the quotes below: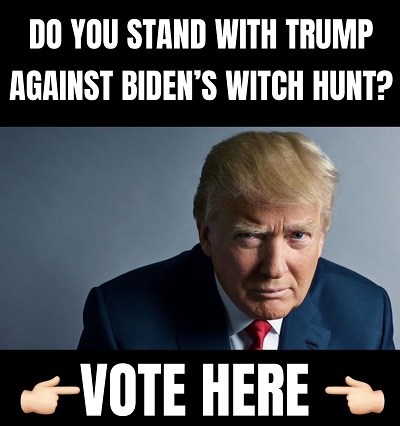 "But sir, I have to say this, you seem much more measured about this than with the Trump documents because you called for transparency with the Trump documents. You wanted lawmakers to have access to the documents, seize the former president, his residence in Florida," Lemon said.
Even though Schumer was quick to judge Trump it appears that he would only double down on his hypocrisy over Biden's Scandal calling for lawmakers to not jump to conclusion.
"Prosecutors will get to the bottom of this and let's let them do it for God's sake. I know you all want to buzz around and all that, but bottom line is—" Schumer said in response to Lemon pressing him.
"It's not just us buzzing around … You're the Democratic head of the Senate, this is a really important issue. It's not just buzzing around, this is serious stuff." Lemon said completely interrupting the Democrat Senate Majority Leader.
"If there were no special prosecutor, there would be a different thing to say, but there is," Schumer responded.
"And now we have the law enforcement people who have the power to get all the facts out, doing it. I support both, I think we should have a special prosecutor on each. I don't mind you asking these questions, but my view is I'm not going to say anything. Let the special prosecutors do their job," Schumer went on to say.
This rare testy battle between two Democrats appears to be a staunch difference from the "unified democrat" party that they attempt to portray.
Check out the on air exchange below: