On Friday, Ronna McDaniel was re-elected as RNC chair despite a string of disappointing elections in 2018, 2020 and 2022. However, some conservatives are more concerned with President Trump's reaction to her victory, and it's causing quite the stir online.
Trump congratulated her on Truth Social shortly after the results were final, and some users are taking issue with it:
With so many conservatives online wishing for "new blood" in the RNC, a few major Twitter accounts took Trump to task:
It sounds like Trump was pulling for Ronna McDaniel the whole time.

What a shame. pic.twitter.com/pjPPGadC4Y

— Proud Elephant 🇺🇸🦅 (@ProudElephantUS) January 27, 2023
Remind me who the RNC Chair was during the Dem ballot harvesting sprees of 2020 and 2022.

But sure, THIS time it'll be different.

Lemme guess, "4D Chess!" pic.twitter.com/JoGJJ3Acje

— John Cardillo (@johncardillo) January 27, 2023
Simply incredible. His supporters are seething about Ronna and he can't even pretend to care. pic.twitter.com/x5WsADW0rR

— Pedro L. Gonzalez (@emeriticus) January 27, 2023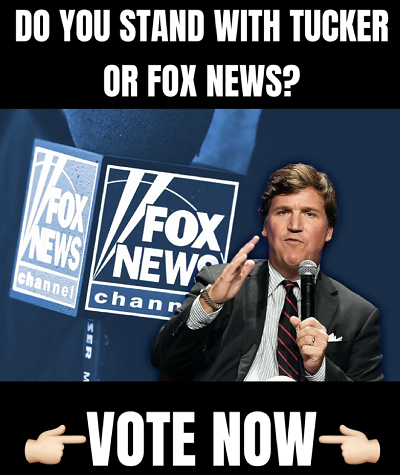 However, other conservative accounts took another angle, saying that since McDaniels was the huge favorite, it was smart of him to not burn bridges with her:
If Trump listened to Twitter & endorsed Harmeet, he would've screwed the strong relationship he has with Ronna McDaniel, the newly reelected RNC Chairwoman. https://t.co/Yu74h9Y0Vs

— MAGA 𝘰𝘳𝘪𝘨𝘪𝘯𝘢𝘭𝘪𝘴𝘵 (@MAGAoriginalist) January 27, 2023
The RNC is an exclusive club that operates at the behest of multinational elites, billionares & corporate board members, not twitter influencers, Ron Desantis or Donald Trump

McDaniel was going to win from the start

— johnny maga (@_johnnymaga) January 27, 2023
I know current Trump staff that are not in the Ronna camp. I don't know what he gains here by getting involved.

The haters say
(1) we are post-Trump and he shouldn't be allowed to control the RNC

But then they come back and say
(2) it's Trumps RNC and his silence is bad https://t.co/myT9ZOIHWm

— Andrew Kloster (@ARKloster) January 27, 2023
Despite the arguments over Trump's reaction to McDaniel winning, there appears to be consensus online that she wasn't the right choice:
BREAKING: Ronna McDaniel re-elected as RNC Chair.

The RNC is dead.

— Collin Rugg (@CollinRugg) January 27, 2023
Consistently 90% of GOP voters said they wanted change at RNC

111 RNC members just told 90% of the party we don't care what you say.

— Charlie Kirk (@charliekirk11) January 27, 2023
Not one penny will I ever donate to the RNC again. My piddly little amount wont have much affect……. But tens of thousands or millions of piddly amounts will.

Fuck the RNC and Give to the candidates.

— Juanita Broaddrick (@atensnut) January 27, 2023
Ronna Romney McDaniel has won her 4th term as RNC Chairwoman.

Unsubscribe from their emails. Stop donating to the RNC.

— Brigitte Gabriel (@ACTBrigitte) January 27, 2023
The RNC is made up of elitist cowards and grifters who ignore the grassroots and donors and vote strictly to amplify their own graft and corruption.

They have been bought.

This is why we lose.

— Benny Johnson (@bennyjohnson) January 27, 2023
Until the RNC has a change in leadership, I will be donating my money directly to the candidates I support and avoid the RNC like the plague.

— Proud Elephant 🇺🇸🦅 (@ProudElephantUS) January 27, 2023
In brief remarks, McDaniel told RNC committee members that she heard the concerns from those who voiced criticism in the wake of the November elections while also projecting unity within the party.
"We need all of us. We heard you, grassroots. We know. We heard Harmeet, we heard Mike Lindell. But with us united and all of us going together, the Democrats are going to hear us in 2024 when we take back the White House and the Senate," she said.