Former President Donald Trump ripped into current president Joe Biden on Wednesday over his decision to give away another $100 million in humanitarian aid to Palestinians amid U.S. and Israel hostages being held  as "totally inappropriate."
"This is being led by Iran and you would have never seen this happen. You wouldn't have seen Ukraine happen either," Trump said during a break in his civil trial on allegations of fraud. "You had something about the fact that Biden is sending $100 million to the Palestinians?" Trump asked a reporter.
"I think right now, it's totally inappropriate. It's so inappropriate to be doing that right now," Trump said. "He's over in Israel and he's giving money to the Palestinians. I think it's very inappropriate."

Biden also received criticism for making concessions to Iran, including arranging for the release of $6 billion held by South Korea for humanitarian aid in exchange for Iran freeing five Americans it held prisoner.
According to assessments made by U.S. intelligence, the explosion at a Christian hospital in Gaza has been preliminarily attributed by Islamic Jihad, based on what is being reported as satellite data and monitored communications chatter. It is worth noting that some media sources originally reiterated assertions made by Hamas, attributing the responsibility to Israel.
There has been major diplomatic fallout for Joe Biden due to the propaganda over the incident coming from Hamas.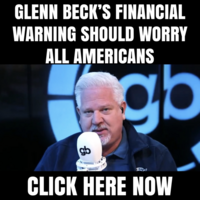 Scheduled meetings between President Joe Biden and Palestinian Authority President Mahmoud Abbas, Majesty King Abdullah II, and Egyptian President Abdel Fattah el-Sisi were called off due to the hospital incident in Gaza.
Furthermore, there are no credible reports of U.S. hostages being released in the aftermath of President Biden's visit to Israel.
Biden on Wednesday nonetheless made an official declaration about the provision of $100 million in aid to Palestinians, which occurred shortly after the United Nations Relief and Works Agency reported on X platform that Hamas had illicitly acquired gasoline and other essential relief resources.
Rep. Marjorie Taylor Greene also ripped into Joe Biden, claiming there is no difference between the president and the Ayatollah of Iran when it comes to Hamas funding.
Biden just announced he's going to be giving $100 million to the "Gaza Strip" aka Hamas.

The same amount of money Iran gives Hamas every single year.

There is now no difference between Joe Biden and the Ayatollah of Iran. https://t.co/WdSxF2viya pic.twitter.com/UHvCVfTAHW

— Rep. Marjorie Taylor Greene🇺🇸 (@RepMTG) October 18, 2023
Greene also referred to "The Squad" as the "Hamas Caucus."
The Israeli government has issued a call to the inhabitants of Gaza urging them to leave due to the possibility of military ground operations being conducted against Hamas. This has provoked widespread protests throughout the Middle East and even in major cities throughout the United States, such as in Dallas, Texas and Dearborn, Michigan.
Get more of Kyle Becker's commentary by subscribing to his new "Relentless Podcast."