As of right now Donald Trump is the only candidate to file for the Presidential election in 2024 yet he is already appearing to threaten to leave the ticket he is running on if he were to lose…
Donald Trump filed for re-election in November of 2022 and has presented multiple strategies for his new pathway to the White House that could be very successful.
However, his latest path to victory for the White House seems a little more outlandish than what many in his base are used to.
During a recent post on Truth Social former President Donald Trump shared an article that argued that the former President should exit the Republican party. Check out a picture of it below: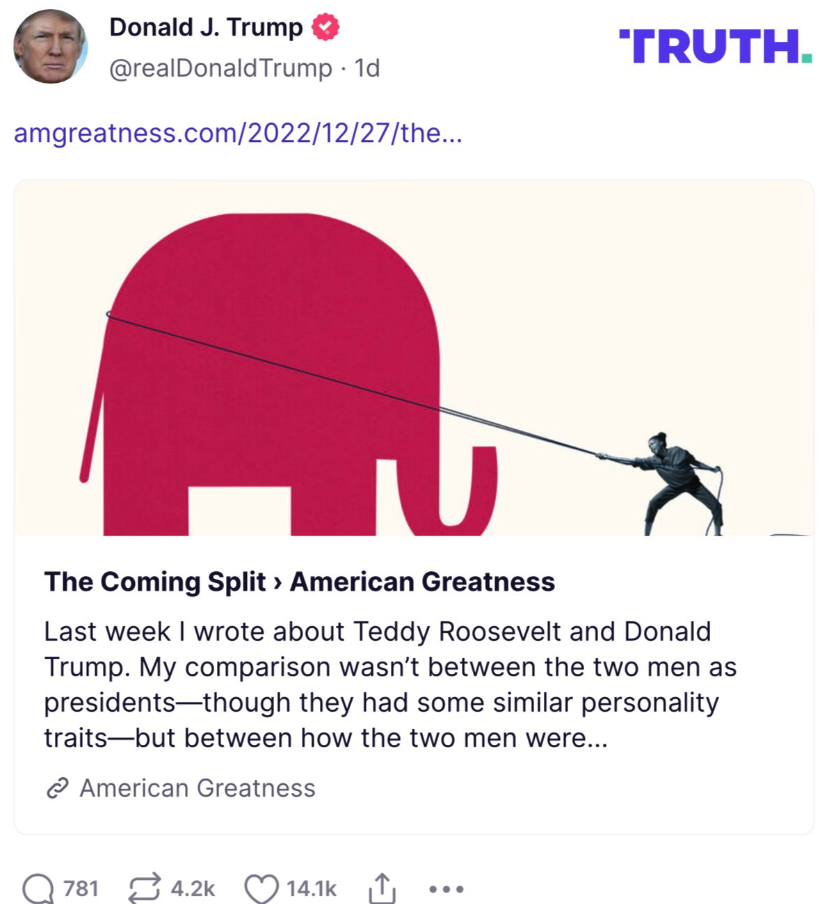 Interestingly enough, the article which Trump appeared to enjoy so much so that he reposted it on to Truth Social was entitled "The Coming Split."
The opinion piece had many fascinating quotes which Trump seemed to enjoy and even called Trump's victory in 2016 as closer related to 'American' then anything 'Republican'.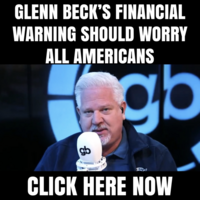 "If you ask me, Trump's presidency was much more 'American' than it was 'Republican.' That's why it was such a success and why so many of us loved it … Now, if the Republican Party thinks it's not big enough for Trump, it's not going to be big enough for me either," Dan Gelernter, the author of this piece wrote.
The author doesn't fail to mention the elephant in the room too: Ron DeSantis. Likely the most formidable challenger that Donald Trump could face.
"That leads us to the inevitable question: What should we do when a majority of Republicans want Trump, but the Republican Party says we can't have him? Do we knuckle under and vote for Ron DeSantis because he would be vastly better than any Democrat?

I say no, we don't knuckle under. And I like DeSantis. I'd vote for him after Trump's second term. But not before," the author writes.
Check out what the author said in his counter argument below as well:
I'm sure I'll be accused of being a shill for the Democrats here, and as far as I'm concerned that's as credible as being accused of shilling for Russia these days. I'm not suggesting you have to do what I do, either. But I have no intention of supporting a Republican Party that manifestly contravenes the desires of its voters. The RNC can pretend Trump isn't loved by the base anymore, that he doesn't have packed rallies everywhere he goes. But I'm not buying it: Talk to Republican voters anywhere outside the Beltway, and it is obvious that he is admired and even loved by those who consider themselves "ordinary" Americans.
Here's one of the most fascinating parts of the article itself in the closing statement, read below:
Do I think Trump can win as a third-party candidate? No. Would I vote for him as a third-party candidate? Yes. Because I'm not interested in propping up this corrupt gravy-train any longer. Mitch McConnell says that "providing assistance for Ukrainians to defeat the Russians is the number one priority for the United States right now, according to most Republicans." Most Republicans where? Inside his bank account?

There are not enough unprintable words in the dictionary to say everything that statements like McConnell's conjure up in my mind. But here are a few he might understand: "I'm fed up. And I'm out."
Regardless if Trump does run as a Third Party Independent or not, this author appeared to have channeled Trump's thinking just enough for him to repost these words.
Although just the other day Donald Trump appeared to also accuse Republicans for losing in the midterms for supporting pro-life candidates. Check out a picture of what he said in those comments below: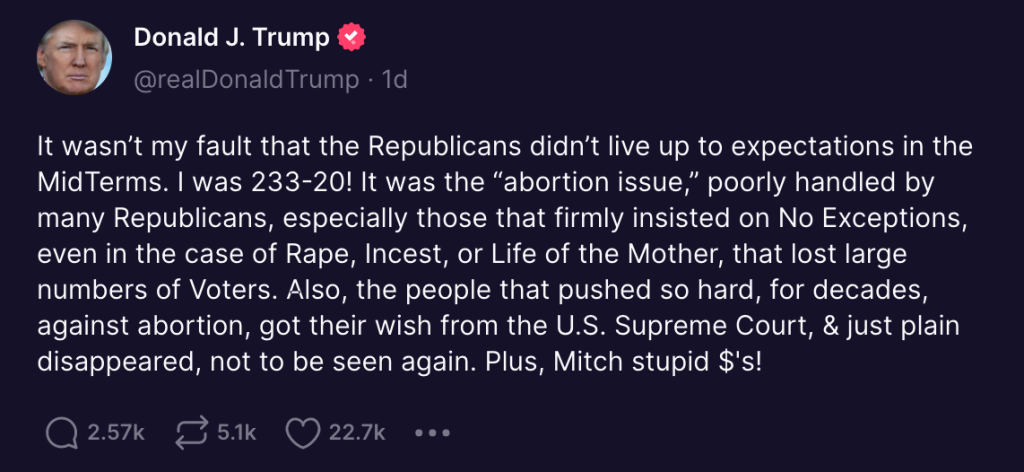 This may be the second strike Donald Trump has signaled for a departure from the GOP, needless to say 2024 will be a fascinating Presidential race regardless of party affiliation…