The Pittsburgh Post-Gazette, the top newspaper in the city, just gave a huge endorsement to Republican Senate candidate Dr. Mehmet Oz instead of Democrat John Fetterman in the very heated race in Pennsylvania that has managed to pull nationwide attention.
According to the Daily Wire, "The endorsement from the Steel City's largest newspaper comes one week after Fetterman, the commonwealth's lieutenant governor who has struggled with cognition following a stroke in May, floundered during a debate between the two nominees. According to the publication's editorial board, Oz has more effectively proven his willingness to interact with voters, while the status of Fetterman's health raises significant concerns."
"His lack of transparency, however, in refusing to release his medical records is troubling. It suggests an impulse to conceal and a mistrust of the people," the editorial board went on to write concerning Democratic candidate John Fetterman. "All candidates for a major elected office should release their medical records, as did Mr. Oz. If you want privacy, don't run for public office."
The editorial board for the paper then said that Fetterman wrongly characterized Oz'a "legitimate calls" for him to put out his health records as "mean-spirited and insensitive." Given the fact that Fetterman had a stroke that left some of his faculties compromised, I'd say having him release medical information is not only legitimate, it's imperative. Voters need to know if the candidate they are about to cast a ballot for can actually, physically or mentally, discharge the duties of the office.
Gisele Fetterman, John Fetterman's wife, has also issued a rebuke to an NBC News journalist who reported that her husband's cognitive issues calls for "some accountability," calling her an "ableist."
"Among other issues with Fetterman, the editorial board did not go along with Fetterman's branding as a blue-collar, rust-belt American, noting that 'despite his hoodies and shorts,' he has 'little experience in holding real jobs or facing the problems of working people.' They observed that Fetterman has benefited from his family's wealth for his entire adult life, which enabled him to make a full-time job of serving as mayor of Braddock, Pennsylvania, a small Pittsburgh-area town that pays its top executive $1,800 per year," the Daily Wire reported.
"As economic issues are the most pressing concern for voters nationwide, residents in energy-rich western Pennsylvania have their eye on the practice of fracking as a means of boosting the state economy. Fetterman struggled during the debate when asked to justify his past opposition to fracking, saying 'with a straight face' that he always supported the technique, as noted by the Pittsburgh Post-Gazette," the report continued.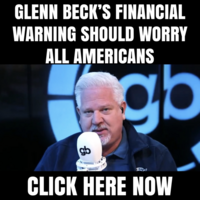 Compare that to the conclusion reached by the editorial board of the newspaper which said that Oz had "achieved his worldwide fame and success largely through his own talent and determination." They then commended the doctor on his willingness to take substantial amounts of his time to listen to voters who live in poor urban areas. The board believes he might continued the "Pennsylvania tradition of moderate Republicans" in the Senate.
"We're encouraged that Mr. Oz is portraying himself as a unifier who will work with Democrats to get things done for Pennsylvania," the editorial board stated. "It remains to be seen whether he can pull that off, but he has the potential to become an influential, thoughtful and independent senator. Mr. Oz is likable, engaging, extremely smart and a good listener. Yes, he can sound like a smooth-talking salesman, but that may be what it takes to get deals done in Washington."
The Pittsburgh Post-Gazette, which has shifted more and more toward the political right over the years, sent shock waves through the world of journalism by endorsing former President Donald Trump for reelection, which was the first time the publication had backed a member of the GOP in almost 50 years.