The Wisconsin Supreme Court has banned the use of unmanned ballot boxes for the collection of ballots in a narrow decision issued back on July 8th. In a 4-3 ruling, the court said voters were not allowed to turn their ballots into unmanned drop boxes and said voters will not be allowed to give their ballots to others to drop off. The court stated that voters would have the option of handing in their ballots in person or mailing them. In addition, drop boxes would not be used in the August primary or general election.
"An absentee ballot must be returned by mail or the voter must personally deliver it to the municipal clerk at the clerk's office or a designated alternative site," the majority decision stated.
The lawsuit, which was initiated by two Wisconsin voters, was filed against several entities, including the Wisconsin Election Commission (WEC) and the Democratic Senatorial Campaign Committee.
The documents in question included instructions from the WEC on absentee ballots and voting. The lawsuit alleged that the ballot boxes "causes doubts about the fairness of the elections and erodes voter confidence in the electoral process."
"The key phrase is 'in person' and it must be assigned its natural meaning," stated Justice Rebecca Bradley, who drafted the decision for the majority. She also declared that election regulations regarding ballot drop boxes should come from the legislature.
"Only the legislature may permit absentee voting via ballot drop boxes," she wrote.
The liberal judges in the court said the decision was restrictive of the right to vote. "Although it pays lip service to the import of the right to vote, the majority/lead opinion has the practical effect of making it more difficult to exercise it," Justice Ann Walsh Bradley wrote in her dissent.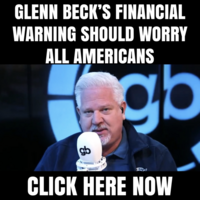 The decision came on the heels of a lower court ruling that also barred the use of drop boxes. In the 2020 presidential election, about 500 ballot drop boxes were being used in Wisconsin.
Republican candidates who are running to unseat Governor Tony Evers (D-WI) welcomed the court's decision.
Former Lt. Gov. Rebecca Kleefisch described the decision as a "HUGE win for election integrity."
Trump has endorsed construction executive Tim Michels, another Republican gubernatorial candidate, has outlined plans for future election legislation following the decision. Among Michels' plans were a ban on private financing of elections and the elimination of the Wisconsin Election Commission.
"I'm glad the court today sided with election integrity and affirmed our belief that unmanned drop boxes were illegal. However, to fully restore the integrity of Wisconsin's elections, we must defeat Tony Evers," Michels declared in a statement.
This story syndicated with licensed permission from Frank at TrendingViews.com. Follow Frank on Facebook and Twitter