A smoking gun in the government's case against Michael Sussmann may have been uncovered by John Durham, who is a special counsel, when he published documents that show that Sussmann texted the FBI general counsel's personal cellphone, saying he was not working "on behalf of a client or company."
Back in 2020, former President Donald Trump responded to an FBI lawyer pleading guilty to making a false statement, in regard to Durham Probe.
WATCH TRUMP ON VIDEO:
When it comes to Sussmann, he was working for two clients at the time, including Hillary Clinton's 2016 presidential campaign and "Tech Executive-1" who was identified as former Neustar executive Rodney Joffe by The Washington Examiner, said report.
The Democrat cybersecurity lawyer allegedly concealed his clients from the federal agent after he met with FBI general counsel James Baker to advance since disproven claims about a secret communications channel between the Trump Organization and a Russia-based bank.
Sussmann was indicted last summer on one count of making a materially false statement to an FBI official, as he said he was not working on behalf of anyone, when he was actually passing the allegations on to the FBI on behalf of the Clinton campaign and Joffe.
Although Sussmann's lawyers tried to argue last year that there was no evidence to prove that Sussmann lied to Baker, Durham unveiled a text message this week, that showed Sussmann put the lie into writing on Sept. 18, 2016, which was the night before his meeting with Baker.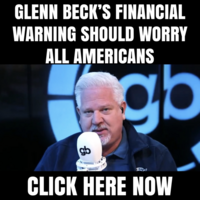 "Jim — it's Michael Sussmann. I have something time-sensitive (and sensitive) I need to discuss. Do you have availibilty [sic] for a short meeting tomorrow? I'm coming on my own — not on behalf of a client or company — want to help the Bureau. Thanks," Sussmann wrote to the FBI official.
Durham said that Baker met with the assistant director of the FBI's counterintelligence division, Bill Priestap, and also with one of his FBI deputy general counsels.
"In communicating with these officials, the general counsel relayed the details of his meeting with the defendant, including defendant's specific representation that he was not there on behalf of any client," said Durham.
Baker said Sussmann "said not doing this for any client," Priestap wrote in his notes, while the deputy general counsel's notes read, in part, "No specific client but group of cyber academics talked with him about research."