President Biden has been caught red-handed. His administration not only launched an FBI raid against a potential 2024 presidential campaign rival prior to the midterm elections, a clear-cut case of "election interference," it covered up a damning discovery made just days prior to the midterms about the current president's own possession of classified documents.
As reported by National Public Radio, Biden said the documents were "found in a box in a locked closet at the Penn Biden Center office in Washington, D.C.. They were turned over to the National Archives as soon as they were discovered by his personal attorneys on November 2, before the midterm elections."
The news about Biden's arguably illegal possession of classified documents was only reported this week — months after the midterm elections.
In another startling discovery on Wednesday, Biden aides reportedly found at least one more batch of classified documents located at a place other than the Penn Biden Center office in Washington, D.C. Details on the exact nature of the classified documents nor their precise location were not immediately forthcoming.
On Tuesday, President Biden claimed he was surprised when staff told him that classified documents were at the Penn Biden Center. He also said he was not sure what they contained.
Biden literally read from a script on Tuesday in his response to the press on the embarassing matter.
Biden literally reads off a script when asked about the classified documents from his vice presidency found at his personal office:

"I was surprised to learn that there are any government records that were taken there to that office. But I don't know what's in the documents." pic.twitter.com/ilviexqjPK

— Greg Price (@greg_price11) January 10, 2023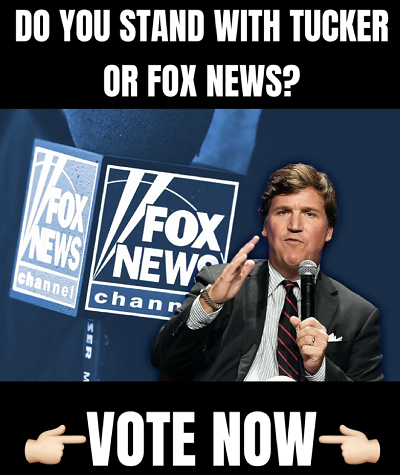 "I was surprised to learn that there are any government records that were taken there to that office," he read. "But I don't know what's in the documents."
According to a report from CNN, the 'classified' documents contain information on highly sensitive subjects, including his ties to Ukraine, Iran, and the United Kingdom.
"Among the classified documents from Joe Biden's time as vice president discovered in a private office last fall are US intelligence memos and briefing materials that covered topics including Ukraine, Iran and the United Kingdom," a source told CNN.
"A total of 10 documents with classification markings were found last year in Biden's private academic office and they were dated between 2013 and 2016," the report added.
According to Richard Sauber, the special counsel to the president, Biden periodically used the office space at the center from mid-2017 until the beginning of his 2020 campaign.
As reported by CBS News, the documents have prompted a "review" from a U.S. attorney's office.
"Attorney General Merrick Garland has assigned the U.S. attorney in Chicago to review classified documents found at the Penn Biden Center for Diplomacy and Global Engagement in Washington," CBS News earlier reported, based on confidential sources. "The roughly 10 documents are from President Biden's vice-presidential office at the center, the sources said. CBS News has learned the FBI is also involved in the U.S. attorney's inquiry."
In a situation similar to the "classified" marked documents found at former President Donald Trump's residence at Mar-a-Lago, the boxes found at the Penn Biden Center with these classified records also contained personal Biden family documents.
Donald Trump, however, was President of the United States with ultimate declassification authority over the documents, while Joe Biden took the documents when he was vice president.
The FBI's raid on Trump on August 8 at the behest of the National Archives has not yielded the "nuclear secrets" that the Washington Post reported were believed to be in Trump's possession. The Post has subsequently reported that a "review by agents and prosecutors found no discernible business interest in the Mar-a-Lago documents, people familiar with the matter said."
Trump took to his social media platform Truth Social Monday night, where he posted: "When is the FBI going to raid the many homes of Joe Biden, perhaps even the White House? These documents were definitely not declassified."
Rep. James Comer (R-KY), chairman of the House Oversight Committee, sent letters to the National Archives and Records Administration and the White House Counsel's Office on Tuesday expressing his concerns about the recently revealed documents.
"For months, NARA failed to disclose to Committee Republicans or the American public that President Biden — after serving as Vice President — stored highly classified documents in a closet at his personal office. NARA learned about these documents days before the 2022 midterm elections and did not alert the public that President Biden was potentially violating the law," Comer wrote in his letter to the National Archives. "Meanwhile, NARA instigated a public and unprecedented FBI raid at Mar-a-Lago — former President Trump's home — to retrieve presidential records. NARA's inconsistent treatment of recovering classified records held by former President Trump and President Biden raises questions about political bias at the agency."
Rep. Mike Turner (R-OH), the top Republican on the House Permanent Select Committee on Intelligence, has requested a review and a damage assessment.
"This discovery of classified information would put President Biden in potential violation of laws protecting national security, including the Espionage Act and Presidential Records Act," Turner wrote to Director of National Intelligence Avril Haines. "Those entrusted with access to classified information have a duty and an obligation to protect it. This issue demands a full and thorough review."
The ODNI has been tasked with examining documents found at Trump's home in Mar-a-Lago last summer for possible threats to national security.
The revelations about Biden's possession of classified documents from his time as vice president are a black mark on the record of a president whose Justice Department led an unprecedented FBI raid against former President Donald Trump. Biden's DOJ even conducted the FBI raid months prior to the 2022 midterms election — a blatant case of political interference.
On the other hand, the Special Counsel appointed by Attorney General Merrick Garland, Jack Smith, is now in an extraordinarily difficult position of bringing a case against a former president, who had ultimate declassification authority at the time he procured the documents, while overlooking a current president's same alleged crime that took place when he was only vice president, and possessed no such authority.
"Monday's revelation that classified documents were found in a private office previously used by Biden blew a cannon hole in any potential case against Trump," Fox News legal analyst Greg Jarrett recently argued.
"If Garland is foolish enough to proceed anyway, the former president could assert selective prosecution as an affirmative defense," Jarrett added. "No one else has had his home raided by the FBI or faced criminal indictment."
The Biden administration's selective prosecution of Donald Trump, who has a credible defense for possessing 'classified' documents, while the current president is clearly guilty of the crime goes beyond mere hypocrisy. It is a pattern of corruption that the Democrats have established: 'Accuse your political enemy of the crime that you are actually committing.'
Follow Kyle Becker on Twitter @kylenabecker.