Despite Democrats pushing clean energy and what appears to be support for electric vehicles, this one company has already cut production by about 50%, said reports. After delivering just 679 vehicles in the second quarter, Lucid Motors, which produces popular electric cars, cut its production goal for the year nearly in half. Just a year ago, Lucid wanted to take on Tesla, but now they've fallen into the pit of despair.
WATCH the video:
It was originally planned for Lucid Motors to produce 20,000 luxury Air sedans in 2022. But now that goal has been scrapped. Though the company does not face any demand issues and the company's first model, the Lucid Air, was named Car of the Year by Motor Trend for 2022, its production goals have been lowered by 50%. There was originally a goal of producing 12,000 to 14,000 vehicles in 2022. Lucid Motors is now targeting a production of 6,000 to 7,000 vehicles for this year, which is half of the previous figure.
"Our revised production guidance reflects the extraordinary supply-chain and logistics challenges we encountered," said Peter Rawlinson, the CEO and CTO of Lucid. "We've identified the primary bottlenecks, and we are taking appropriate measures—bringing our logistics operations in-house, adding key hires to the executive team, and restructuring our logistics and manufacturing organization. We continue to see strong demand for our vehicles, with over 37,000 customer reservations, and I remain confident that we shall overcome these near-term challenges."
The Air Sedan, for example, has over 37,000 reservations. There were just 679 vehicles in the second quarter delivered, continuing a similar trend from the first quarter. This week, the electric vehicle maker named a new senior vice president of operations, Steven David, according to the NY Times.
The company was considered a serious challenge to Tesla because of the Sedan's range of more than 500 miles on a charge and its appealing styling. The headquarters of Lucid in Newark, California, is located within a short drive of Tesla's Fremont factory, and Rawlinson was a former Tesla executive. However, investors are doubtful that Lucid, Rivian, and other electric car startups will be able to win a significant share of the market. The least expensive Air starts at $87,400, which puts it at odds with established automakers that have started selling luxury battery-powered cars, such as BMW, Mercedes-Benz, Porsche and Audi. Lucid's problems aren't unique at this point, although the scale of the company's production in the second quarter is bound to give some industry observers early flashbacks to the 2017's summer, when production of the Tesla Model 3 began.
With a plethora of competitors, including BMW, Lucid is in a worse position than two years ago. The array of high-priced electric luxury sedans presently on the global market exceeds those offerings in other segments untouched by electric vehicle manufacturers at the moment, while Jaguar dropped its projects for an electric sedan at the last minute to avoid this type of competition entirely. "Despite our immediate challenges, we believe that bringing our logistics center on-site at our Arizona factory will help reduce complexity, cut down lead times, and reduce various costs," Sherry House, Lucid's CFO stated. But while cheaper variants of the Air are being developed, competitors in this segment may very soon have to compete for increasingly smaller markets.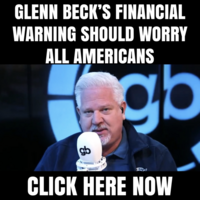 This story syndicated with licensed permission from Frank who writes about Conservative News. Follow Frank on Facebook and Twitter