Elon Musk, who's likely to be the owner of Twitter if the $44billion deal goes through depending on how many fake users there are, and if he gets a discount for the number of bots being too high – just said that he's finally going to vote for Republicans because the Democratic Party has become too hateful and divides people – and it only took a handful of tweets for Elon to be proven right!
Here's what Elon Musk said: "In the past I voted Democrat, because they were (mostly) the kindness party. But they have become the party of division & hate, so I can no longer support them and will vote Republican. Now, watch their dirty tricks campaign against me unfold …"
In a second tweet, after the far-left sent hateful messages to him: "Judging by the relentless hatestream from the far left, this tweet was spot on."
Here's some of the things people were saying to Elon Musk after his statement. At least one person, Nina Turner, tried to connect a mass shooting to the GOP, which was highly irresponsible and disrespectful to the shooting victims. Nina Turner appears to use crime as a means to connect her personal political talking points to a tragedy in hopes to get "likes" on social media. It's a really sickening way to talk about a horrible crime, but she had no problem using the victims to attempt to blame the GOP for it, even though the GOP had nothing to do with that crime, just like the Democratic Party had nothing to do with what happened in Waukesha. Nina Turner should be ashamed of herself.
Framing the GOP as the anti-hate party not even a week after the Buffalo shooting is certainly a choice, Elon.

— Nina Turner (@ninaturner) May 18, 2022
Hey guy who gets paid to tweet stupid things… They're literally not against any of those things, but how much did you get paid to look dumb?

— Frank Tastic (@RawDogFrank) May 19, 2022
Nothing is more hateful than a Democrat that finds out you disagree with them.

— Harrison Krank (@HarrisonKrank) May 18, 2022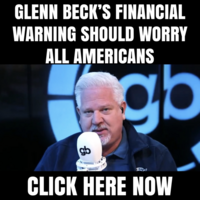 Apartheid raised billionaire "decides" to "become" a Republican. Are you going to announce that water is wet next?

— Bernard Ashby MD, MPP, FACC (@BAshbyMD) May 18, 2022
There is nothing wrong with leaving the Democrat Plantation!

— Diamond and Silk® (@DiamondandSilk) May 18, 2022
I live in a Democrat city. If anyone's taking from the working class, it's the Democrats who come up with random taxes because they can't do simple math and balance a budget, so they come up with taxes to make up for it and basically steal everyone's money.

— Frank Tastic (@RawDogFrank) May 19, 2022
Didn't a Democrat literally shoot up a congressional baseball game? Like, do you people even read your own tweets???

— Frank Tastic (@RawDogFrank) May 19, 2022