On Friday, current Twitter CEO Elon Musk put former Twitter CEO Jack Dorsey on blast after Dorsey tried "fact checking" Musk.
Musk and Dorsey seem to have remained friendly in recent months however there seems to be a growing rift between the two.
The original comment from Musk came in response to an article shared by conservative journalist Mike Cernovich which detailed how Twitter refused to remove child porn from the app.
"Twitter refused to remove child porn because it didn't 'violate policies': lawsuit," the article headline from the New York Post read.
"You all belong in jail," Cernovich said in response to a Twitter statement made by Anne Collier, Twitter's Trust & Safety Council who was announcing her resignation.
Musk soon followed up: "It is a crime that they refused to take action on child exploitation for years!"
This comment seemed to set a fire under Dorsey as he quickly responded.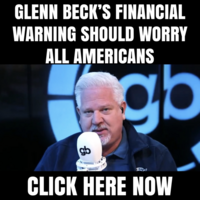 "This is false," said the former Twitter CEO.
Musk fired back: "No, it is not. When Ella Irwin, who now runs Trust & Safety, joined Twitter earlier this year, almost no one was working on child safety. She raised this with Ned & Parag, but they rejected her staffing request. I made it top priority immediately."
"At the same time, Ned was spending millions of dollars on Warriors seats. Super messed up priorities," Musk continued.
See the exchange below:
Elon Musk just put Jack Dorsey on blast.

LOVE TO SEE IT. pic.twitter.com/LaavoVh6pz

— Collin Rugg (@CollinRugg) December 9, 2022
Follow me on Twitter @CollinRugg!
Also on Friday, musician Elton John announced on Twitter that he was leaving the social media app because "misinformation" was going to "flourish unchecked."
"All my life I've tried to use music to bring people together," John tweeted. "Yet it saddens me to see how misinformation is now being used to divide our world. I've decided to no longer use Twitter, given their recent change in policy which will allow misinformation to flourish unchecked."
Elon Musk got the final word in as John announced his departure.
"I love your music," Musk replied. "Hope you come back. Is there any misinformation in particular that you're concerned about?"
Musk has been fact checking liberals left and right on his new social media site. On Thursday, Musk fact checked Congressman Adam Schiff after the Democrat falsely claimed that hate speech was trending up on Twitter.
Schiff released the following tweet to his 3.3 million followers.
"On Elon Musk's Twitter: Slurs against Black people have tripled. Slurs against women are up 33%. Slurs against Jewish people are up 61%. And slurs against gay men are up 58%," Schiff falsely tweeted. "Today, @RepMarkTakano and I are demanding action."
"False, hate speech impressions are actually down by 1/3 for Twitter now vs prior to acquisition," Musk shot back.
See it:
False, hate speech impressions are actually down by 1/3 for Twitter now vs prior to acquisition @CommunityNotes

— Elon Musk (@elonmusk) December 8, 2022
Follow me on Twitter @CollinRugg!