Elon Musk, the billionaire entrepreneur and CEO of Twitter, has released further details about Tucker Carlson's upcoming show on Twitter. On Tuesday, Musk expressed his excitement about the show and highlighted the advantages of the platform, particularly the ability for people to interact, critique and refute the content being shared.
On Tuesday, former Fox News host Tucker Carlson announced on Twitter that his show will be featured on the platform, which he argues is now the country's most trusted center for news.
Musk also emphasized that the show will be subject to the same rules and regulations as all other content creators on Twitter.
He stated that rewards, such as subscriptions and advertising revenue share, will be based on the number of subscribers and advertising views associated with the content. Musk hopes that many others, especially those from the left, will also choose to become content creators on Twitter.
On this platform, unlike the one-way street of broadcast, people are able to interact, critique and refute whatever is said.

And, of course, anything misleading will get @CommunityNotes.

I also want to be clear that we have not signed a deal of any kind whatsoever. Tucker is… https://t.co/0TMjuYnKUp

— Elon Musk (@elonmusk) May 9, 2023
The announcement of Tucker Carlson's show coming to Twitter has generated plenty of interest from audiences who feel that mainstream media has failed to provide unbiased reporting.
Carlson's show on Fox was known for its conservative views and sharp criticism of liberal policies. Carlson's fans have argued that he has always provided a counter-narrative to the mainstream media's bias.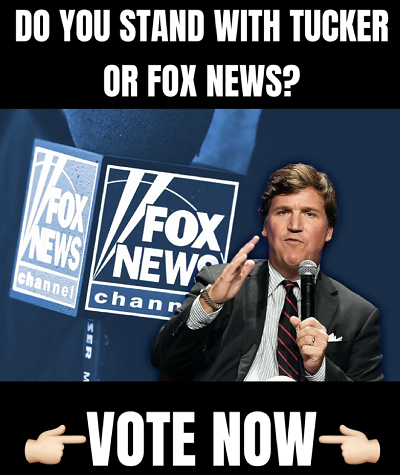 The move to Twitter is seen as a significant one, as the platform has recently emerged as a hub for fair political discourse and has been praised for its commitment to free speech. With Elon Musk's endorsement, Carlson's show is expected to attract a significant following on the platform.
During his announcement on Tuesday, Carlson criticized media networks for withholding facts, proportion, and perspective, pointing out that free speech is essential for democracy. Carlson also expressed his belief that Twitter is the last remaining platform that allows free speech, and that his show will bring a new version of what he has been doing for the last six and a half years to Twitter soon.
REACTIONS:
On this platform, unlike the one-way street of broadcast, people are able to interact, critique and refute whatever he or anyone may say.

And, of course, anything misleading will get @CommunityNotes.

I also want to be clear that we have not signed a deal of any kind…

— Elon Musk (@elonmusk) May 9, 2023
Didn't even know it was possible to be this back pic.twitter.com/XqAG19D8ML

— SOVEREIGN BRAH 🇺🇸🏛️⚡️ (@sovereignbrah) May 9, 2023
Tucker, your message truly resonated with me. It's not just journalists who face dismissal for speaking the truth, but scientists as well. I have been dismissed three times within the last three years for doing what a scientist needs to do: QUESTIONING THINGS.

— Dr. Simon Goddek (@goddeketal) May 9, 2023
Twitter is the only source of real news and soon it will dominate the landscape, MSM is toast!

— WildBillNC (@WildBillNC1978) May 9, 2023
Tucker and Elon…we needed these brave men exactly at this time in our nation's history! Our Founding Father's are watching from the Afterlife and are proud!🙏🏼🙏🏼🙏🏼

— Rosie Hernandez (@butterflyrosie6) May 9, 2023