Socialist Representative Alexandria Ocasio-Cortez got fact checked by Twitter earlier this week for making a misleading tweet about Republicans and minimum wage.
The comment from the socialist representative came in response to a tweet from the GOP Twitter account.
"60% of workers report living paycheck-to-paycheck," the tweet from the GOP Twitter account read.
"And yet y'all still voted against raising the minimum wage," Ocasio-Cortez shot back, blatantly ignoring Bidenflation.
Are you trying to make inflation worse?

— Collin Rugg (@CollinRugg) December 19, 2022
The representative was referring to a bill that failed on the Senate floor after seven Democrats joined all 50 Republicans by voting against it.
The fact-check from Twitter added context to Ocasio-Cortez's tweet by pointing out how a large amount of Democrats opposed the bill too.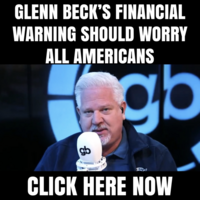 Check out what the Gazette reported:
Ocasio-Cortez's response prompted a fact-check from Twitter to add context to her tweet.

The last time the minimum wage was raised nationally was in 2009, when it was adjusted to $7.25 an hour. That number has remained stagnant since then.

Although the Twitter fact-check acknowledged that Republicans are more likely to oppose raising the minimum wage, it noted that the 2021 effort to do so had bipartisan support. In fact, the measure passed the Democratic-led House 231-199, with three Republicans backing the bill. Eight Democrats and one independent opposed the measure.

Although the federal minimum wage mandates the lowest amount an employer can pay an employee, several states have implemented their own minimum wage at much higher rates. For example, the minimum wage in Hawaii is $12 per hour, while in California, it's $14 an hour.
Follow me on Twitter @CollinRugg!