As the 2022 year comes to a close, we are remembering some of the best highlights.
2022 got to experience the World Cup and even the winter Olympics but our favorite moment was when "The View" co-host Joy Behar face planted on live TV.
"25 years that has never happened! Who do I sue?" Behar said as she tried recovering from the fall during the broadcast of The View. "I went flying…. I just missed a step, as usual."
WATCH:
That had to hurt!
Joy should spend less time spewing bulls**t and more time in the gym.
Entertainment reports: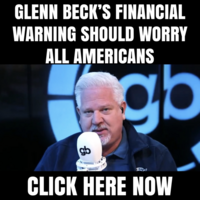 Amid encouraging applause and an enthusiastic "We love you, Joy!" shouted from the ABC series' in-studio audience, moderator Whoopi Goldberg assured the audience that "these chairs move," adding that "you touch it, and you're on the ground."

Cohost Sunny Hostin also chimed in, admitting that it has happened to her in the past as well.

"We can't even say you can't have another glass of wine," Goldberg jabbed. "It takes a glass of wine to get in the chair."

Representatives for The View did not immediately respond to EW's request for an update on Behar following the episode. Watch the moment in the tweet above.
Follow me on Twitter @CollinRugg!