During a recent concert, pop-country star Luke Bryan brought on Governor Ron DeSantis of Florida to highlight the governor's attempts to lead Florida to a speedy recovery following Hurricane Ian and to help raise awareness for the hurricane's victims.
Announcing that DeSantis would be joining him on stage, Bryan said "We're gonna have some fun and raise some money tonight for the great state of Florida. Ladies and gentlemen welcome to the stage Governor Ron DeSantis."
Watch him do so the roaring applause of the crowd here:
As you can watch in the video, DeSantis just tossed a few hats to the crowd and high-fived Bryan.
The pop-country start later responded with a statement on the matter that he posted to Twitter, saying:
"I typically don't respond to stuff when I'm getting run down on a social platform but here's the deal. I understand Governor Desantis is a very polarizing figure. But I grew up in a country where if a governor ask you if they can come and raise awareness to help victims of a natural disaster you help."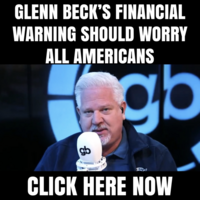 Continuing, Bryan went on to say, "I've generally stayed out of politics throughout my career. I knew people would chatter about this but for me the more important piece was [if] I am going to come back there a few weeks after a large portion of people have been affected by a natural disaster in a state where people have been good to me this felt right."
— Luke Bryan (@lukebryan) October 30, 2022
Predictably, the DeSantis haters were quick to come out of the woodwork and attack Bryan for bringing the lightning rod of a governor on stage during the concert. One blue-check, for example, bizarrely accused Bryan of enabling anti-Semitism for bringing DeSantis on stage but not denouncing anti-Semites at the Georgia-Florida game, saying:
But see, you did this and then Ron DeSantis said nothing about anti-Semitism at the GA-FLA Game and neither did you. WEAK.
But see, you did this and then Ron DeSantis said nothing about anti-Semitism at the GA-FLA Game and neither did you. WEAK. pic.twitter.com/kCR9t9mJki

— Tara Dublin (@taradublinrocks) October 30, 2022
Because the important thing about highlighting hurricane relief efforts is attacking people at a football game for holding unpopular opinions…
Another accused DeSantis of being a "racist homophobe" and attacked Bryan for associating with him, saying:
You didn't have to consort with that racist homophobe to raise money, Luke. You know that. I know that. We ALL know that. I'd honestly have more respect for you if you just admitted you like his homophobia and racism. I mean they're clearly not dealbreakers for you.
Still another absurdly accused DeSantis of being a "fascist dictator" and clutched her pearls about "our democracy", saying:
Who cares if hes the governor, he's a fascist dictator! You can show support without bringing him on stage! I hate when people say they usually stay out of politics! That's why we're in bad shape! If you truly care about this country & our democracy then you need to be involved!
You are coming from a place of privilege! No matter what the future brings u & your boys will be fine because u are rich white males. Your wife is not going to be ok though, she's now a second class citizen! But you enjoy your Sunday while the rest of us try & save our democracy!
By: TheAmericanTribune.com