New York City Mayor Eric Adams traveled to Mexico on Wednesday in order to meet with the Mexican government and discuss how to halt the migrant flow. The mayor and other Democrat leaders have stated that the migrant crisis could potentially ruin the city, though Democrat leaders still wish for New York City to maintain its "sanctuary" status.
Adams billed his trip as a "truth" mission aimed at discouraging migrants from travelling to New York City. Busses filled with hundreds of illegal aliens have been streaming into the city over the past several weeks and months as red state governors, such as Texas Governor Greg Abbott, have been shipping newly arrived migrants to "sanctuary cities."
In total, the Big Apple is struggling to accommodate nearly 10,000 illegal alien arrivals every month.
The Roosevelt Hotel NYC
.
Yesterday the around 800 migrants arrived at the hotel
.
Staff told me the city told them not to let migrants line up outside due to some groups suing the city
.
Some groups are pushing the city to take on more migrants or they will sue the city again… pic.twitter.com/D0eXp9zZ0r

— Viral News NYC (@ViralNewsNYC) October 5, 2023
During his trip to Mexico, Adams visited the Basilica de Guadalupe where many migrants pray before embarking on the journey to the United States. He then met with several Mexican government officials and pleaded with them to halt the flow of migrants and discourage asylum seekers from traveling to the United States.
"I say to those who are pursuing the American Dream, it should not turn into a nightmare," Adams said.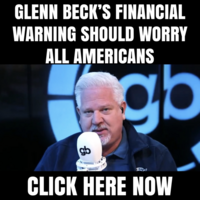 The mayor met with Sister Magda, who runs a shelter for migrant women and children and participated in a roundtable discussion with Mexican business leaders, according to a report from CBS New York. He also spoke with the CEO of AT&T Mexico and described how unlimited immigration is destroying U.S. cities.
"You're not going to be a big box chain store and ignore a large population of men in general, and specifically, they're coming to your cities, and don't think it's going to impact shoplifting, masked people that can be involved in stealing or doing something that's anti-social behavior. We must come up with a humane approach that can resolve some of the underlying issues," Adams said.
The mayor is also expected to visit Ecuador, Panama and Columbia in the near future.