Eric Trump, son of former President Donald Trump, stated during an interview that the days of the GOP, as we've known it for decades now, have to come to an end, and it's being replaced with something new.
"There's no Republican Party. It's actually the Trump Party" now, Eric Trump stated during an appearance he made on Newsmax Monday night while chatting on "Eric Bolling The Balance."
Just like his father, Eric Trump is not the kind of guy who pulls his punches when conversing with someone about essential topics. Like the future of our country and all that good stuff. That's a character trait folks love about his dad, and it's one we appreciate in both of his sons, who have proven the apple didn't fall far from the tree.
The younger Trump laid out his dad's massively successful endorsement record, which now sits at around 176-6, which translates into a whopping 96.7 percent success rate. That is huge.
It's essential to look at this number and take it seriously. Why? Because it reveals that Trump has a massive influence on the current Republican Party. It would help if you had the former president's support to succeed as a conservative in the political realm. That's all there is to it. The establishment days are truly dead and buried at this point.
"That's incredible! No one's ever had a record like that," Eric Trump said. He also fired off a few anecdotal stories concerning former President Trump having breakthrough interactions with both Latino and Black voters all through the years, with each people group coming to believe in the principles of America First.
"My father has literally brought in a whole new party from the RINO [Republican in name only] class of the Republican Party," Eric Trump continued during the interview.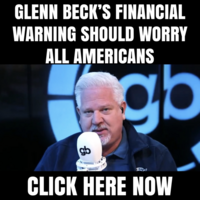 And, in what will be no surprise to those who know and understand the Trump family, they have relished the opportunity to take out RINOs.
Here's more from the Newsmax report:
On Tuesday night, Harriet Hageman, a virtual unknown in national political circles, crushed Rep. Liz Cheney, R-Wyo., in Wyoming's House GOP primary, accounting for more than 113,000 votes and upending the incumbent Cheney by 37.4 percentage points.
The key to Hageman's success was a highly motivated endorsement from Donald Trump, who was seeking payback for Cheney's impeachment "yes" vote from 2021, along with her standing with the House select committee investigating the Jan. 6, 2021 unrest at the Capitol.
"Last night, my father killed another political dynasty," said Eric Trump, while adding the elder Trump "has been RINO hunting ever since he entered politics, and he was successful again" in the Wyoming GOP primary.
Trump went on to say he can't solely give credit for Cheney's defeat to his father and Hageman.
"He reasoned that Cheney made a conscious choice to take her home constituents for granted. She was also indifferent about record amounts of fentanyl pouring into the country from Mexico, record-high inflation as of June, high gas prices, supply chain troubles, a lagging U.S. economy, the Biden administration's weaponization of law enforcement agencies, and the ongoing chaos at the U.S.-Mexico border, according to Eric Trump," the Newsmax report said.
What sunk Cheney's battleship was that she was obsessed with taking down the former president in the Jan. 6 hearings that she did nothing to tackle the issues real Americans were dealing with.
"Liz Cheney will not do anything about [the above problems]. … And that's why Wyoming overwhelmingly chose a [virtual unknown] over a political dynasty" in the primary, Eric Trump remarked.
This guy is sharp, isn't he?
Cheney essentially became a Democrat, though she's still trying to wear the disguise of a Republican. However, she doesn't have anyone fooled. We all have seen her true colors thanks to her obsession with Donald Trump. So all the talk about her potentially running for president will mean nothing in the end.
No one is on her side. No one who matters, anyway. She now represents the establishment. And one look at the success rate of Trump's endorsement record will prove that Americans are over that.