Appearing on video in a recent interview on the All-In podcast regarding what has been going on at Twitter and released in the Twitter files, Musk made what many would have said is a shocking claim had they not seen the Twitter files reporting: in his thoughts, pretty much every conspiracy theory about Twitter has turned out to be true.
Speaking on the issue, Musk said "I mean, to be totally frank, almost every conspiracy theory that people had about Twitter turned out to be true. So is there a conspiracy theory about Twitter that didn't turn out to be true? So far they've all turned out to be true, and if not, more true than people thought."
"To be totally frank, almost every conspiracy theory that people had about Twitter turned out to be true."
–@ElonMusk

— ALX 🇺🇸 (@alx) December 25, 2022
Later during the interview, Musk was asked "is there a part of the files that really shocked you?" Responding, he said that the "FBI stuff is pretty intense."
Indeed it was. Journalist Matt Taibbi reported in a supplemental release of the Twitter Files that "In
July of 2020, San Francisco FBI agent Elvis Chan tells Twitter executive Yoel Roth to expect written questions from the Foreign Influence Task Force (FITF), the inter-agency group that deals with cyber threats."
Continuing, Taibbi reported that even Yoel Roth got uncomfortable with what the FBI was demanding, saying:
Roth, receiving the questions, circulated them with other company executives, and complained that he was "frankly perplexed by the requests here, which seem more like something we'd get from a congressional committee than the Bureau."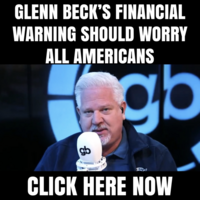 He added he was not "comfortable with the Bureau (and by extension the IC) demanding written answers." The idea of the FBI acting as conduit for the Intelligence Community is interesting, given that many agencies are barred from domestic operations.
Reporting on the massive scope of the US government's involvement in Twitter in a Christmas Eve thread, Matt Taibbi reported that:
The files show the FBI acting as doorman to a vast program of social media surveillance and censorship, encompassing agencies across the federal government – from the State Department to the Pentagon to the CIA.
The operation is far bigger than the reported 80 members of the Foreign Influence Task Force (FITF), which also facilitates requests from a wide array of smaller actors – from local cops to media to state governments.
Twitter had so much contact with so many agencies that executives lost track. Is today the DOD, and tomorrow the FBI? Is it the weekly call, or the monthly meeting? It was dizzying.
chief end result was that thousands of official "reports" flowed to Twitter from all over, through the FITF and the FBI's San Francisco field office.
Other reports showed that the FBI was paying Twitter because of how much Twitter employee time it was using, that Twitter was, despite its claims, shadowbanning conservative accounts, that accounts were suspended despite not breaking Twitter rules, and that the FBI and DNC had worked closely with Twitter, often pressuring it to shut down conservative accounts.
So yes, the conspiracy theories were true, and the FBI information was particularly horrifying and shocking.