Special Counsel Jack Smith's second indictment of Donald Trump over his January 6th petition to the government to dispute the 2020 election's outcome claims that Trump knowingly pushed false election claims despite officials telling him that he had no evidence. One claim that Mr. Smith cites as an example of Trump peddling false claims is a statement from the Cybersecurity and Infrastructure Security Agency (CISA) that there was no evidence of compromised voting systems in the 2020 election.
This claim, however, is undercut by the Department of Justice itself which went after two Iranian hackers for successfully hacking into a state election computer, stealing voter data, and and conducting a cyber intimidation campaign against Republican members of Congress, Trump campaign officials, and Democratic voters in the 2020 election.
The latest Trump indictment itself read that "The Department of Homeland Security's Cybersecurity and Infrastructure Security Agency ('CISA')–whose existence the Defendant signed into law to protect the nation's cybersecurity infrastructure from attack–joined an official multi-agency statement that there was no evidence any voting system had been compromised and that declared the 2020 election 'the most secure in American history…Days later, after the CISA Director–whom the Defendant had appointed–announced publicly that election security experts were in agreement that claims of computer-based election fraud were unsubstantiated, the Defendant fired him."
The bringing of charges against Seyyed Mohammad Hosein Musa Kazemi and Sajjad Kashian, the two Iranian hackers, in November 2021 would suggest otherwise and there was enough substantiation of computer-based election fraud for the federal government to pursue charges.
There are other problems with the indictment itself. Page 32 of the indictment argues that Vice President Pence had no authority to disqualify electors and that his role was purely ceremonial. However, Vice Presidents have in the past used this "ceremonial role" to do more than just blindly count electors' certificates. (John Adams in 1796, Thomas Jefferson in 1800, and Richard Nixon in 1960 used their authority during the counting ceremony to unilaterally decide which certificate was counted during a disputed election for the presidential office they were running for.)
If the law on this process, the Electoral Count Act of 1887, was clear then why did Congress have to change it in 2022? Such an amendment was done directly because of Trump's claim about the powers of the Vice President. Such a change to this law (that may be unconstitutional to begin with) would suggest that the previous version could have been read as Trump read it.
The entire theory of the indictment was dismembered by law professor Jonathan Turley who wrote "Special Counsel Jack Smith just issued the first criminal indictment of alleged disinformation in my view. If you take a red pen to all of the material presumptively protected by the First Amendment, you can reduce much of the indictment to haiku….The press conference held by Smith only deepened the unease for some of us. Smith railed against the January 6th riot and made it sound like he was indicting Trump on incitement. He didn't. The disconnect was glaring and concerning."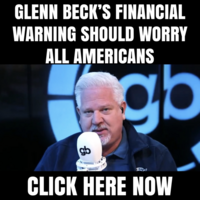 …The press conference held by Smith only deepened the unease for some of us. Smith railed against the January 6th riot and made it sound like he was indicting Trump on incitement. He didn't. The disconnect was glaring and concerning.

— Jonathan Turley (@JonathanTurley) August 1, 2023