Fans of Former President Donald Trump who continue to side with him over DeSantis might finally have some good news coming their way: the former president's son-in-law, Jared Kushner, is apparently done with Trump and no longer part of the former president's inner circle.
News on that comes from New York Magazine's "Intelligencer", which reported that "When calls began to come in looking for help, looking for public support, even looking for a response, Kushner refused. Trump's Nazi associations and overtures are his problem now. Kushner has also started giving out his father-in-law's number to people who call with the usual asks, whereas in the past he would have positioned himself as a go-between. "He was like, 'Look, I'm out. I'm really out,'" a person with knowledge of the situation said."
Predictably, the Intelligencer framed Kushner's being "out" from Trump's team and circle as being a negative for the former president, saying "In the past, the dinner with Ye and Fuentes would have become the responsibility of Ivanka and Jared. They were there when Trump hesitated to condemn David Duke, and when he shared an offensive image of a six-pointed star alongside a pile of cash, and when he repeatedly told a Jewish group, "I don't want your money." Melania may have gone on record to say, "He's not Hitler," but it was Ivanka and Jared, the only Jewish members of the family, who could actually help him wriggle out of trouble."
However, Trump supporters have reason to hope that Kushner being gone will mean better, more America First policies coming out of the Trump campaign.
Kushner was the one, for example, behind Trump's "criminal justice reform" efforts in 2020, an effort that many conservatives, particularly the Daily Wire's Michael Knowles, have called the "jailbreak bill".
Kushner was also an enemy of Steve Bannon, one of the better Trump advisers who kept Trump focused on achieving America First victories rather than wins for the GOP Establishment and corporate class.
So, Kushner being gone could mean that Trump will refocus on more conservative, America First policies and bringing on Bannon-like advisors rather than being constantly pushed to the left and towards compromise with leftists by Jared Kushner.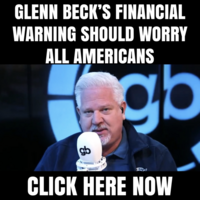 Trump, for his part, has insisted that his whole family is behind him and his 2024 run. Speaking in an interview, he said "I think that all members of my family are with me. It doesn't mean that they're going to work on the campaign, but they're always 100% with me." Adding to that, he said that Ivanka, who was not at his 2024 announcement, "did a very good job, and she was treated unfairly, and I don't want to see that happen, you know? It's a nasty business."
What seems likely is that Jared and Ivanka will attempt to avoid an open break with Trump or his campaign but will be far less involved this time around. For America First Republicans wanting Trump to advance the sort of policies he called for in 2016, that's great news: the liberal influence will be out of his circle.